Click here to download a new hi-res photo of Victor (photo credit: Kelly Van Den Berghe) and Blue Pacific album art
VICTOR KRUMMENACHER (CAMPER VAN BEETHOVEN CO-FOUNDER) TO RELEASE HIS NEW SOLO ALBUM "BLUE PACIFIC" ON MARCH 1, 2019 VIA VERITAS RECORDINGS
Next spring Victor Krummenacher will be releasing his latest album, Blue Pacific. This will mark his ninth solo effort away from his two co-founding bands – the pioneering indie-rock group Camper Van Beethoven and the art-rock collective, Monks of Doom. The inception of this emotionally-charged project started nearly a year after his divorce, and, as it turns out, it's one-part exorcism and one-part an effort to heal and put it all behind him.
"It was a really difficult album to make, some of the basics were recorded three times," Krummenacher admits. "I went through two other drummers before settling on Michael Urbano. There was a lot of tension this time, and [co-producer] Bruce Kaphan seriously went all out to help make the best album we think we could do."
Despite the fact this record was a direct result of so much pain, heartache and hurdles, musically it turns out to be one of Krummenacher's most rewarding efforts of his lengthy career – be it solo, or with his other bands. "There was a LOT of time put into this one," the musician reveals, "and I don't know if I can really do much better in as far as writing or recording. Between the emotional context and the difficulty in getting all the aspects of the recording taken care of, it was one of the hardest projects I've worked on."
From beautifully reflective numbers such as "No One Left To Remember, No One Left To Tell," "Skin & Bones" and "Nowhere Out There On The Line" to the sturdier, high-energy tracks like "The Prettiest Train," "Some Time Ago," "Lawrence in the Desert" and the infectious title track, this is an album that satisfies on so many levels. Throughout this sprawling effort, Krummenacher channels a number of the musicians and bands that have influenced him over the years, such as The Stones, The Dead, The E Street Band, Elvis Costello, The Flying Burrito Brothers and, perhaps more than any other, Pete Townshend. In fact, he admits, "There's actually a lot of reference to Townshend on this album. He was the big hero when I was very young and first getting into music, and I think his expository writing affected me a lot more than I realized growing up."
"These songs are more autobiographical and directly honest than anything I've done. I tried to leave enough ambiguity in them to keep them from being memoir specific, but most of the detail in here come from my experiences directly. It seemed like the more direct I was, the more resonant the songs became. My perspective is pretty odd at this point, when you do something this raw it's hard to maintain one. But I know also it's as good and focused as I can do, and that I got a lot of good musicians to help elevate these songs to a place I wasn't sure they could reach."
Victor Krummenacher's Blue Pacific will be available March 1st, 2019 on 2-LP vinyl on three sides (limited to 200 copies), CD, digital and streaming formats via Veritas Recordings.
Victor will be touring the U.S. next spring in support of Blue Pacific. Dates to be announced in the new year.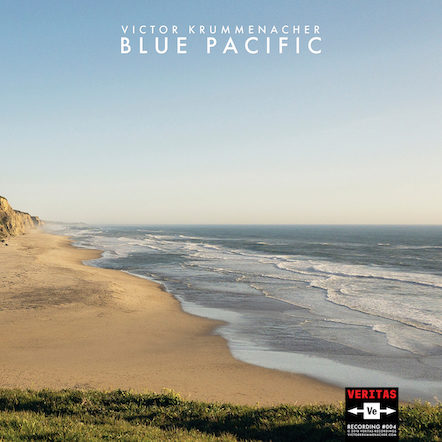 BLUE PACIFIC TRACK LISTING
1 No One Left To Remember, No One Left To Tell
2 The Prettiest Train
3 Skin & Bones
4 Every River Rises
5 Blue Pacific
6 Some Time Ago
7 No Safe Place To Fall
8 Headed West
9 Lawrence In The Desert
10 Nowhere Out There On The Line
11 Find A Way Out
12 Green Is The Color Of A Fair Man's Eyes
~~~~~~~~~~~~~~~~~~~~~~~~~~~~~~~~~~~~
FOR MORE INFO ON VICTOR KRUMMENACHER:
http://www.victorkrummenacher.com
FOR MEDIA & INTERVIEW REQUESTS:
Tony Bonyata
Pavement PR
e: tony@pavementpr.com
https://pavementpr.com