CLICK HERE TO DOWNLOAD HI-RES BAND PHOTO OF THE WHISKEY GENTRY (CREDIT: MATT ODOM) AND "DEAD RINGER" COVER ART
THE WHISKEY GENTRY TO RELEASE THEIR NEW ALBUM DEAD RINGER APRIL 7, 2017 ON VINYL, CD AND DIGITAL FORMATS VIA PITCH-A-TENT RECORDS!
Following the release of their first two acclaimed albums, Please Make Welcome (2011) and Holly Grove (2013), the Atlanta-based band The Whiskey Gentry are set to release their third full-length studio album entitled Dead Ringer this spring. On it, the husband and wife duo of Lauren Staley & Jason Morrow and bandmates have created an effort that builds on many of the sounds of their previous albums – incorporating deep country, Americana, honky-tonk, bluegrass and a stiff shot of gritty rock 'n' roll, yet it also finds the band testing themselves and pushing beyond their own boundaries.
Dead Ringer deals with growing up, and how that's affected the band's relationships, and the places they've gone and people they've met in the process. As singer/songwriter Lauren Staley puts it, "There's also a lot of questioning where you are in your life: are you going to follow your dream, or are you going to do what society thinks you should do?"
It's apparent with this effort that Staley & Co. have opted for the former. "A common lyrical thread throughout this album are stories about being on the road," Lauren admits, "and chasing your dreams and the outcomes – either good or bad – in doing that."
Stepping outside of the comfort zone of their previous recordings, the band has moved in a different direction musically. "Sonically, the biggest difference of this record is that we recorded it live together in the same room at Echo Mountain Recording Studio (Asheville, NC)," Lauren explains. "There are less overdubs, which makes it sound more like how it would if you were to see us in person – it's raw, it's not perfect. We worked with a producer for the first time (Les Hall), and he had so many amazing ideas we'd never thought of and really pushed us to think outside of our box. There's an energy on this record that we've never captured before, and I think it was a complete game changer for our sound."
Dead Ringer has more guitars, more attitude and more of an edge than anything the band has done before. It's not such a massive departure in sound that fans won't understand it, but they will notice. "We are not a different band," Lauren explains, "but we've definitely grown up and are changed people from the time we started this band. I think we're better musicians, better songwriters. We've learned lessons and we've worked hard, and we want to tell our current fans and new fans the stories of what we've experienced on this journey. Musically, there are still elements of bluegrass and honky-tonk in our sound, and there always will be. However, I think we've expanded the scope of what we can offer people – there's something for everyone on this record."
The Whiskey Gentry has been tearing up the road for the better half of the last decade, logging over 150 shows each year, and winning over crowds at major festivals such as Shaky Knees, Shaky Boots, Merlefest, Bristol Rhythm & Roots Reunion, FloydFest and many others. With the release of Dead Ringer they'll continue this trend, bringing their raucous, high-energy shows to audiences from coast-to-coast.
The Whiskey Gentry's Dead Ringer will be available on limited vinyl, CD and digital formats on April 7th via Pitch-A-Tent Records.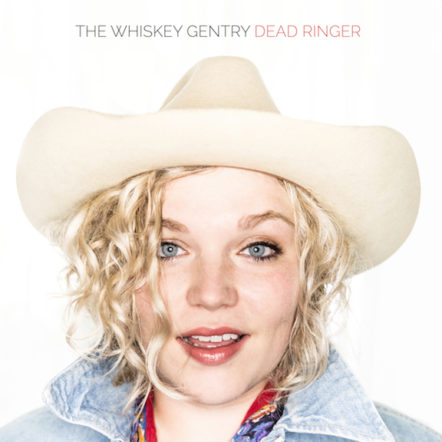 The Whiskey Gentry are:
Lauren Staley – vocals, acoustic guitar
Jason Morrow – electric guitar, vocals
Sam Griffin – bass
Carlton Owens – drums (Nico Lembo – touring drummer)
Rurik Nunan – fiddle, vocals
Michael Smith – mandolin
Chesley Lowe – banjo
Les Hall – piano, hammond
THE WHISKEY GENTRY VIDEOS: 
"DEAD RINGER" VIDEO:
"IF YOU WERE AN ASTRONAUT" VIDEO:
"FOLLOWING YOU" VIDEO:
"THE MAKING OF DEAD RINGER ALBUM" VIDEO:
FOR MORE INFO ON THE WHISKEY GENTRY:
www.thewhiskeygentry.com
https://www.facebook.com/thewhiskeygentry
https://twitter.com/whiskeygentry
FOR MEDIA AND INTERVIEW REQUESTS:
Tony Bonyata
Pavement PR
p: 262.903.7775
e: tony[AT]pavementpr.com
https://pavementpr.com