PATRICK BOISSEL (ALIVE NATURALSOUND RECORDS / PRESIDENT)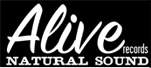 "Pavement PR has been our PR of choice for almost a decade. We're proud to have Tony as part of our little family, and we can always count on him to work hard for us.  He's been instrumental in establishing many of our young bands, and certainly helped us raise the profile of the label. And aside from his considerable personal charm, he's as efficient and honest as they come.  We can't recommend him highly enough, he's done a great job for us every time!"
JAMES WILLIAMSON (IGGY POP & THE STOOGES)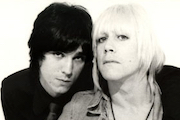 "I became acquainted with Tony Bonyata and Pavement PR through the re-released, re-mixed and re-mastered Kill City album that I did with Iggy [Pop].  Tony did such an exceptional job of creating awareness in the media, that I have recommended him to many other people in the music business, including a very talented group in Toronto called Three Metre Day… once again his work for them was exceptional.
I have no reservations in recommending Tony's firm and look forward to working with him again in the future."
SWAMP DOGG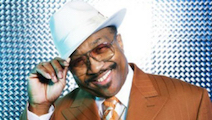 "Tony, You truly are amazing and a God send. If there were two more like you in the business we'd still have a business. You are a bad motherfucker! Anyone who could bring Swamp Dogg back to the forefront using forty plus years albums, has no fuckin' equal. At the risk of being redundant, thank you, thank you, thank you. I've submitted your name to Al Sharpton, so you can become an honorary African American, or whatever the fuck we are this week. Peace and Love, Swamp
P.S. Oh… I forgot…as soon as I complete my sex change operation, you got some coming."
ARTHUR ALEXANDER (THE POPPEES / SORROWS)

   "Tony's energy, belief and drive he put behind my music were seemingly inexhaustible.  As was the ingenuity and inventiveness of his ideas how to best promote and expose my music to as wide an audience as possible.  From the get-go, Tony had a very clear vision of how to run this album rollout and executed it flawlessly.  Working with him was a pure joy, every email, every phone call answered in a timely fashion, addressing what needed to be addressed.  The best way to describe my working relationship with Tony and Pavement PR on my album release: it felt like gulping up a tankful of jet fuel! I've never worked with a publicist before where instead of me breathing down their neck to get things done, it was I having a hard time keeping pace with him!  If you ever want a publicist who will have your back, Tony and Pavement PR are a no-brainer.  Great name too, they really pound the pavement for you!"
CHRIS MUELLER (SOFABURN RECORDS / PRESIDENT)

   "Tony – I cannot express to you the value of what you are doing.  You are not only a valuable member of the team, but a great man!  Thank you so much for everything you do and are doing.  You are a true pro!"
MIKE MONTGOMERY (R. RING / AMPLINE / SOFABURN RECORDS)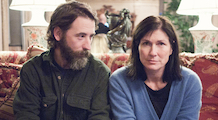 "I've been playing shows and releasing music for the past twenty years. One of my biggest regrets is not having met Tony Bonyata until this year. What a pleasure it's been to have a trustworthy guy on our side who's as enthusiastic about sharing music as we are about making it. I will work with Tony until he dies."
JOHNNY HICKMAN (CRACKER)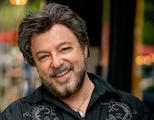 "To put it simply, Tony gets the facts straight about Cracker and gets the word out at the right time. After more than 30 years in music I know full well how rare that talent is."
XEROX FEINBERG (THE PREFAB MESSIAHS)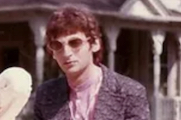 "Sincere thanks for all the work you've done, all the enthusiasm and support you've shown. Thanks for all the consistent, professional and high-quality work. You really made us feel like you were on Our Team and cared… and that in itself is also a worthy achievement.
Of course I'm a bit disappointed about not being inducted into the Rock and Roll Hall of Fame, not getting the cover of Rolling Stone (are they still in business?), and not being invited to do Car Pool Karaoke with that Fat English Guy, but I'm willing to admit some things might just be impossible. Here's to the next scheme…."
M ROSS PERKINS
  "Pavement PR has done fantastic work promoting my music for the last 6 years. Tony knows the industry inside and out, and he truly understands and appreciates music as an art form. Throughout every project we've worked on together, he always makes me feel like he's 100% in my corner and working hard to make me successful. As a musician, it's really a blessing to be able to count on your publicist like that."
NEAL FRANCIS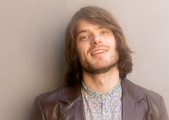 "Tony you are a king. Thank you!!!"
PAUL COLLINS (THE BEAT / THE NERVES)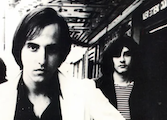 "Tony, it was a real pleasure to work with you again! As always you did a bang up job. I was so excited to see this record come out, all the great reviews you got was icing on the cake! Thanks to both you and Patrick for making it happen!"
ANDREW HIBBARD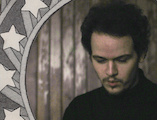 "Thank you so much for everything Tony, you and Sofaburn made my first release from a label very enjoyable and a lot of knowledge has been gained for me. Always great work, thanks man."
JUSTIN TOLAND (DIRTY STREETS)

  "Thanks for all the hard work, Tony! I was really pleased with everything."
HUGO DANRED (40 FEET MANAGEMENT | SWEDEN)

  "Thanks Tony! It's been great having you onboard for this first US release. Let's keep in touch for the next one!"
GARY L. MANDELLA (MAN DELLA RECORDS)

  "Tony, We would like to thank you for your work on The Two Tens' sophomore album 'On Repeat.' We are very pleased with your efforts on helping us achieve this incredible milestone – being the first full end-to-end project for our fledgling record label – and look forward to our future successes."
RIKKI STYXX (THE TWO TENS)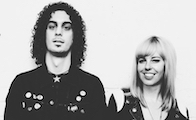 "Thank you, Tony! Very stoked for all the opportunity. Thanks for pushing so hard."
CHAD WELLS (CRICKETBOWS)
  "Tony, thank you so much. We couldn't be happier with the results of this campaign. We got some sporadic international coverage with our last release but this is really our first time going for a national PR campaign and you delivered a great service for us. We definitely would like to continue working with you going forward and appreciate all the time and energy you put into our release. You're the best!"
AGS CONNELLY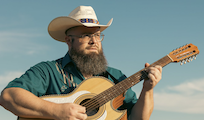 "Thanks a lot for the very comprehensive report. Definitely some great strides made in this campaign and I really appreciate it. Thanks again for your hard work Tony, I couldn't have asked for more."
TRIP THOMPSON (THE PREFAB MESSIAHS)

   "Tony at Pavement worked hard to secure premieres and reviews at outlets that we'd never managed to flag down ourselves—and he was very responsive to specific ideas and contact requests that we had. We feel like we're at a higher level of general recognition now, following our Pavement campaign."
ANDY MCGIBBON JR. (THE BONNEVILLES)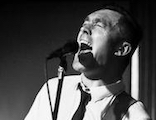 "Tony, I can't begin to thank you enough for all your work.  You've been an absolute pleasure and the quality of your work has been far beyond anything we've experienced before.  Shame we can't meet in London but we really do hope to make the US next year, we owe you a beer or two.  Once again, thanks so much and I'm sure we'll hook up soon."
BRUCE DUFF (KNITTING FACTORY MANAGEMENT)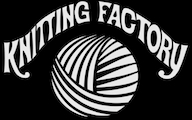 "Amazing report, fantastic job.  We will be getting you on something else before you know it. Cheers, Tony!"
DON ROOKE (THE HENRYS)

  "Having worked with Tony & Pavement PR several times, I can confidently say: he's fantastic. Experienced, knowledgeable, well-connected, extremely hard working, and yet somehow also always approachable. He answers every question promptly. He has a plan, and he implements it, leaving no stone unturned. If I had a new album today, I'd give it straight to Tony."
MATT BURKE (HAVE GUN, WILL TRAVEL)

  "Thanks for the hard work you put into our campaign, Tony. You definitely went above and beyond, and we truly appreciate it." 
CHRIS GRABAU (CAVE STATES)

  "Tony, Thank you for this wrap-up report.  It's cool to see the collection of items generated from the campaign.  We are all quite pleased by your results and loved working with you.  From my end, this was an extremely positive experience – thank you!"
MATT KLEIN (SILENT LIONS)

  Tony, Thanks for all the hard work and it's been a great experience working with you. Thanks for the 'big gets' (everyone in Toledo LOVED The Blade feature), the premieres, the reviews, listings all the way up to this "Crash & Burn" song shout out. We will have nothing but progress and good things to tell you in future catch ups and will definitely recommend Pavement PR to friends.
DAVE ARCARI

  Tony, Really, really pleased with the results and all your help.
Dunno if I mentioned this before, but I do all my own PR/media stuff for the UK and Europe (so am a hard client to please!). I have, on  a few occasions in the past, hired some PR help and have alway been let down (badly). I know only too well how hard it can be and that there can never be any guarantees… but it's the effort that counts and some of these folks in the past have taken (quite a lot of) our money and done nothing. Not even tried!!
You are the first PR person I have worked with in any territory who has made a real effort and also brought some real tangible results.
Thanks a million, man, and I hope we can work together soon. Great job!
MARTY BOHANNON (THE BOHANNONS)

  "Pavement PR took us out of the garage and into the national spotlight."
PARKER GRIGGS (RADIO MOSCOW / EL PERRO)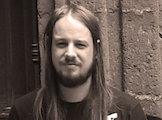 "GREAT job man!  It was a pleasure working with you! Hopefully we can get ya on board for the next US tour also.  Finally found a good PR dude that gets shit done! Really appreciate it man."
MISS SHEVAUGHN & YUMA WRAY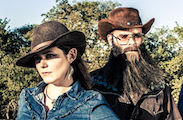 "We spent a lot of time searching for the right publicist for our band. After hearing horror stories of friends being "taken for a ride" or simply becoming lost in a huge roster of clients, we were skeptical that an independent band like us could find a PR firm that would take the time to individualize their services to meet our needs. Working with Tony at Pavement PR quickly allayed all of our fears and made us true believers in the power of a dedicated and passionate music publicist.
Pavement PR conducted an album launch campaign for us as well as a 40-date tour campaign. We were delighted to see our print press and online presence double and triple over that period of time. We were impressed with the caliber of reviews and interviews we received. And we truly appreciate Tony's professionalism and promptness, he seemed to be working just for us, even when we could clearly see all of the work he was doing for the other clients Pavement PR serves.
Most importantly, we felt like Tony really got our music and was invested in our journey as independent artists. It is a delight to work with Pavement PR and we already have plans to continue our relationship on our upcoming spring tour."
JOEY KNEISER (GLOSSARY)

  "Tony, We are sooooo pleased with the way the tour turned out. Thanks for all the hard work. We've been doing this a long time and I feel like we finally have a team. It means the world to us that you came aboard. This is a thing now. Let's keep it going. Thanks again friend."
EDDIE BARANEK (THE SIGHTS)

 "Tony, You are a great person – fun and easy to work with. I am proud to say we work together (well, I might add) and look forward to something in the future, for sure. Thanks a lot for everything."
LARRY JENKINS (CBS RECORDS /EXEC. VICE PRESIDENT)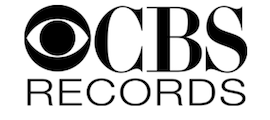 "Tony Bonyata & Pavement did a tremendous job for us on a recent campaign for our artist.  Tony is extremely pro-active in his approach, leaving no stone unturned to find the right opportunities for his clients.  It's not just an A for effort, it's an A+ for results!  We would not hesitate to utilize Tony's services in the future."
PRIMO SANTERIA (SANTERIA)
"Tony's one of the few people Santeria trust like family.  He's a guy who does his job incredibly well, remains sincere to his word, and actually cares about the artists he works with. Santeria gained a load of great press, and as an added bonus, made a friend for life."
PIET LEVY / MILWAUKEE JOURNAL-SENTINEL

  "Music publicist Tony Bonyata with Pavement PR is real pro with exceptional connections and experience."
NAOMI GREENWALD

"I knew from the first time I spoke with Tony that he would go above and beyond my best expectations and that's exactly what he did. He helped me to reach out to fans and industry folk not just nationally, but world-wide, and his professionalism and attention to detail always made me feel that I was in good hands."
ANN COURTNEY (ANN COURTNEY & THE LATE BLOOMERS)         
"Tony, Thank you so much for a wonderful campaign, your hard work and perseverance championing the ACLB cause!"
PJ OLSSON (CBS RECORDING ARTIST / ALAN PARSONS PROJECT)
"It's rare you have a publicist that works as hard as Tony Bonyata. He not only achieves great results in press and promo, but as well he calls me personally, and is genuinely interested in my life and music. He works at light speed, yet never makes me feel rushed. Publicity with a personable and honest direction."
PETE SMOLIN (THE HORNBLOW GROUP)
"Thanks for everything, Tony.  Great job!"
WIL SHARPE (SHARPE ENTERTAINMENT SERVICES /PRESIDENT)
"Impressive work ethic and outstanding press/media services. Once Tony & Pavement PR took the reins of the project we received fresh energy and a well orchestrated plan that lead to an abundance of press, TV, radio and performance opportunities!"
MARTHA BERNER
"A rare find.  Tony's attention to detail and dedication to his clients garner results that you can count on."
PALEO
"Tony is truly a blessing to the music business. He has the kind of heart that most folks don't even know they're missing, and from what I gather is doing it for all the right reasons. A credit to publicists everywhere."
CHRIS BUTTLEMAN (MACHINE INC /PRESIDENT)
"Simply put: Tony delivers. I've been working with him for several years and he's always given me 110%. Pavement PR = top shelf service. Period."
NEVA GEOFFREY
"Tony far surpasses his responsibilities because he knows the business and what it takes.  You won't find another person that has the commitment, passion and understanding for exposure that Tony has."
DELIGHT HANOVER (ALIAS RECORDS /OWNER)
"Tony has done such a spectacular job with both projects (Neva Geoffrey and The Scourge of the Sea); not to mention the rare "true to the project" style he has for the whole process including follow-up after the project's completion."
JUSTIN CRAIG (THE SCOURGE OF THE SEA / THE APPARITIONS / THESE UNITED STATES)
"Tony's excitement and passion for what he does is truly inspiring."