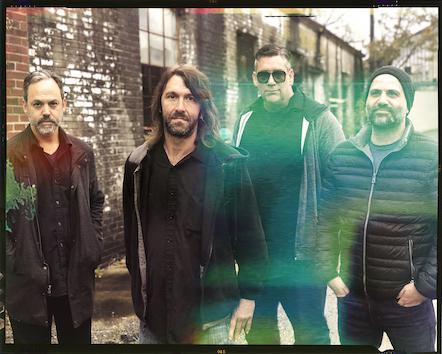 Click here to listen to Holiday Gunfire's new track "Fake It" via the UK music magazine Vive Le Rock!
HOLIDAY GUNFIRE NEW SINGLE EXCLUSIVE!
By Gerry Ranson
New Birmingham, Alabama band HOLIDAY GUNFIRE are about to drop their debut album and they're premiering a new single from it exclusively with Vive Le Rock!
'Fake It' is taken from the self-titled album which is due out through Cornelius Chapel Records on Friday 15 February.
Led by Lester Nuby III, formerly of much-loved 90s garage rockers VERBENA, Holiday Gunfire were formed two years ago, bringing together the cream of Birmingam underground rock, namely Jason Hamric, Craig Ceravolo and Michael Williams, in a band the traces the grand trajectory of American blue-collar post-punk, alighting on the likes of Sugar, Buffalo Tom and Fugazi.
Speaking about the new single, Hamric says, "'Fake it' is that inner dialog you have when there is every reason in the world to call someone out on their shit, but your empathy kicks in. You remember your own flaws and you let it go… secretly hoping the universe takes care of them for you!"
Pic by Jackie Lo