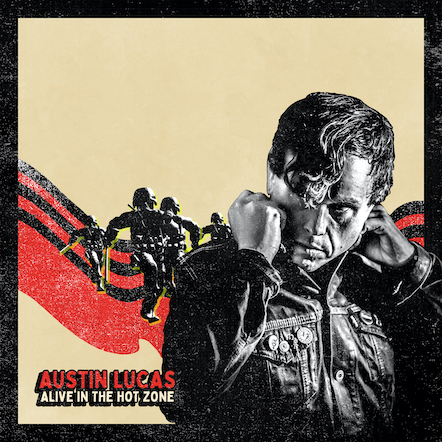 AUSTIN LUCAS ALBUM EXCLUSIVE!
By Gerry Ranson
American roots-punk songwriter AUSTIN LUCAS is back with a new album, released tomorrow, but he's chosen to stream it exclusively with Vive Le Rock! today.
A troubadour in the truest sense, Lucas has spent much of the past two decades in Europe and the past few months have found the Indiana-born songwriter and activist locked down in Mainz, Germany. From this Euro vantage point he's had the time an inclination to cast an eye on the disturbing tinderbox situation in his homeland during this most apocalyptic of years, from Black Lives Matter and the agitation of the far-right to the global shadow of Covid. The result is the ten songs on Alive, In the Hot Zone, arguably his most unrestrained and political statement yet.
"I've never had an album come about so fluidly, accidentally and seemingly against all odds," he explains. "From the fact that everything about the world we're currently living in found me sleepless, agitated and propelled me to wake up at all hours and write like a madman. To the chance meeting with Oli Rüger, who I immediately recognized for his exceptional skill set as a producer and guitar player.
CLICK HERE TO READ MORE AND TO CHECK OUT THE PREMIERE