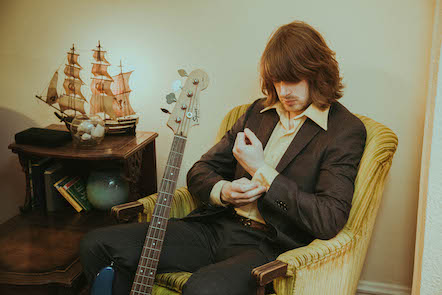 Click here to listen to Neal Francis' new single "This Time" via Glide Magazine
TVD Premiere: Neal Francis, "This Time"
BY JAY MAZZA
TVD is proud to premiere the new single from Chicago based rock and soul musician Neal Francis. The song, "This Time," appears on Francis' upcoming full-length album, Changes, which arrives in stores on September 20th on Karma Chief Records, a subsidiary of rising soul label Colemine Records.
Francis is a piano player steeped in the history and music of New Orleans. His work has been compared to that of Allen Toussaint and Leon Russell with a healthy dose of Dr. John and other artists from the funk and soul scene back in the day.
A piano prodigy, Francis, who was born Neal Francis O'Hara, broke out as an eighteen-year-old touring Europe with Muddy Waters' son and backing up other prominent blues artists. In 2012, Francis joined popular instrumental funk band, The Heard. Before long, with Francis calling the shots, The Heard became a national act, touring with Meters' progeny, the New Mastersounds and New Orleans' own the Revivalists with appearances at the New Orleans Jazz and Heritage Festival and other major festivals.
Then things went down hill. Francis fell into addiction. His new music as a solo artist reflects the changes that occur with his hard-won sobriety. "I just wanted to be honest about everything, from my musical influences to my story," muses Francis.
He continues, "I wrote 'This Time' as kind of a bargain with the spirit of the universe or whatever you want to call it. I had been messing up most of my adult life and wanted to turn things around for good. We really went for the Allen Toussaint vibe on this tune; I tried to think of how he would write it. He's an all time hero of mine."
thevinyldistrict.com/neworleans/2019/07/tvd-premiere-neal-francis-this-time/#more-364253