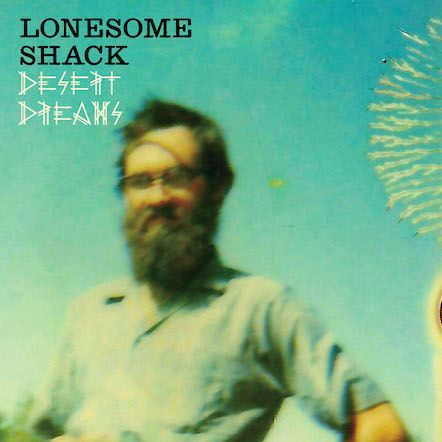 Click here to watch Lonesome Shack's amazing new music video "No Way Back"
TVD Video Premiere: Lonesome Shack, "No Way Back"
BY ROGER CATLIN | JUNE 6, 2019
Authenticity is a rarity, which may be why the American blues trio Lonesome Shack have been enjoying some attention since they moved to the UK. Not that they're from the American South or anything, but rather the Pacific Northwest. Still, the trio of Ben Todd, drummer Kristian Garrard, and bassist Luke Bergman kicks up a tasty, boomy, atmospheric sound, as they do once more for their new video "No Way Back."
The clip, which we are proud to unveil today at The Vinyl District, is something inauthentic, however—an entire video shot backwards but choreographed to look like it's going forward. The hint comes only at the oddest visual surprises, from the turquoise hat jumping into his hand, an umbrella that seems to attract streams of water, or in what looks to be erasing a painting with a paint brush. Todd's own quirky gait and movement amid his studio in industrial East London may be a tipoff as well.
What doesn't give it away, though, is Todd's achievement in lip syncing the entire song, in one continuous shot, entirely backwards as well. How do you memorize those movements to make them look convincing? How many takes did it take? Only one, according to the slate that should begin the clip, but of course instead ends it.
Todd learned his blues and banjo licks while living in a shack in the New Mexico desert, an experience that led to the band name and a lyric in the video: "I had my time in a lonesome shack / I made up my mind, I can't go back." Todd says that the song "started with a photograph I took in Norway of some animal tracks that crossed a snowy field and disappeared into the woods."
Todd, who looks like a mischievous Crispin Glover in the video, is making his directorial debut with the work. "I wanted to challenge perception of space and time to illuminate the ideas of the song," he says. It's one of the first uses of the Cooke Anamorphic Special Flare lenses in a music video shot in the UK.
Instead of going backwards, the trio moves forward with a European tour this month, beginning in London at The Garage June 22 and continuing to the Netherlands, Belgium, Denmark, and France through July 6.
"No Way Back" is from the recent album Desert Dreams, out in a variety of formats—including limited edition starburst vinyl—from Alive Naturalsound Records.
LONESOME SHACK 2019 TOUR DATES:
June 22 at The Garage w/ Left Lane Cruiser — London, UK
June 23 at Cellar Bar — Brighton-Hove, UK
June 26 at Maloe Melo — Amsterdam, NL
June 27 at Het Bos — Antwerp, BE
June 28 at Boat Tenace — Brussels, BE
June 30 at Raut Oak Fest — Riegsee, DE
July 2 at Soul Kitchen — Bort les Orgues, FR
July 3 at Librairie Les Volcans — Clermont-Ferrand, FR
July 4 at El Doggo — Limoges, FR
July 5 at La Truffiere — Agonac, FR
July 6 at La Conjuration Des Fourneaux — Rouen, FR