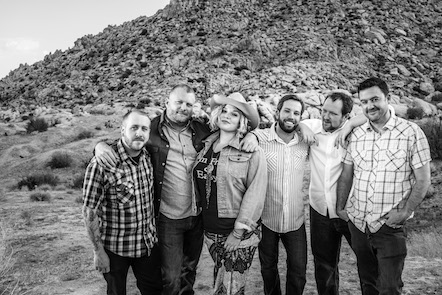 CLICK HERE TO WATCH THE PREMIERE OF THE WHISKEY GENTRY'S NEW VIDEO "FOLLOWING YOU" VIA THE BOOT!
The Whiskey Gentry, 'Following You' Music Video [Exclusive Premiere]
By Amy McCarthy
Ahead of the release of a new album, Americana eight-piece the Whiskey Gentry are premiering the music video for their song "Following You" exclusively for readers of The Boot.
Formed in 2009 by husband and wife Lauren Staley and Jason Morrow, the Whiskey Gentry blend bluegrass, folk, Americana and country in an effortlessly infectious kind of way. They've built buzz with crowd-pleasing performances at festivals such as Shaky Knees and Merlefest, and will release their third studio album, Dead Ringer, in April.
"Following You" appears on Dead Ringer and is an ode to the struggles of life on the road: "It can be hard," Morrow tells The Boot, "but there's still nothing else we would rather do."
"The chorus says, 'The worst day on the road beats spreading paint.' I've spent a majority of my life playing music, painting houses and trying to balance the two," Morrow adds. "Even when playing music gets hard, it's still better than sitting in a cubicle."
If the "Following You" video has a DIY feel, that's because it was: The clip was filmed by the Whiskey Gentry throughout their time on the road and using a GoPro camera; it provides a glimpse inside the craziness (both good and bad) of being a touring band.
"We filmed this video over the course of three years in six different countries and countless U.S. cities," Morrow explains. "The video is a highlight reel of the best parts of being in a band, and a reminder that even when it's tough, it's still worth it."
Dead Ringer is set for release on April 7. Fans learn more about the Whiskey Gentry on their official website.
http://theboot.com/the-whiskey-gentry-following-you-music-video/