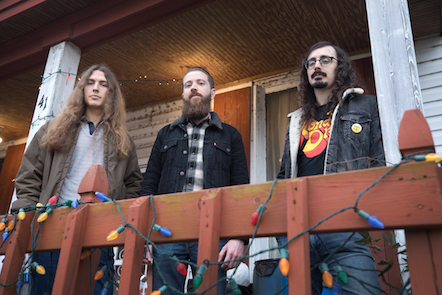 Click here to check out Dirty Streets' new music video "Dream" via The Big Takeover Magazine
Video Premiere: "Dream" by Dirty Streets
Hailing from Memphis, Tennessee, a hub of historical soul and blues that crafted much of the world's modern music, Dirty Streets have spent years on the road and in the studio forging their own style. They've moved from DIY, independent recordings to ambitiously self-produced studio ventures over the course of five albums.
Their latest, fifth LP Distractions, is an explosively charged follow-up to their acclaimed 2015 release White Horse, and contains a unique style of heavy, soulful, and sometimes psychedelic rock. Recorded at the historic Sam Phillips Recording studio in Memphis, the album pushes the sonic palette of the band to the next level with an eclectic mix of songs.
Drawing from influences that span from the bluesy twang of Howlin' Wolf and Wilson Pickett, to the heady expansiveness of Hendrix and Donovan, Distractions lives in its own time and place. The album was recorded live in the studio by Matt Qualls and Wesley Graham in the room where the raw and explosive energy of the Yardbirds' iconic "Train Kept a Rollin'" was originally put to tape. This album continues the tradition.
The Big Takeover is pleased to host the premiere of the video for "Dreams", a more laid-back track off the album that reverberates with bluesy guitar licks, shaking rhythms, and gently winding vocals. The riverside-located video features frontman Justin Toland strolling the banks at dusk, playing the guitar. He's sporadically joined by his percussion-providing bandmates on the chorus sections before he passes by a group at a campfire, and then finally walks into the rippling waters…
Click here to read more…