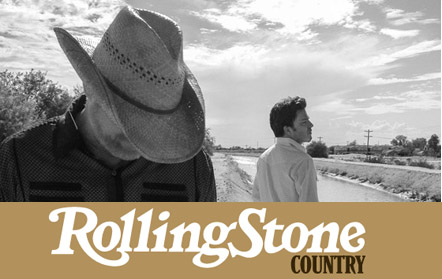 CLICK HERE TO LISTEN TO CRACKER'S NEW SINGLE "ALMOND GROVE" VIA ROLLING STONE COUNTRY!
Cracker's David Lowery Unveils New Country Ballad, Talks Upcoming Double Album
The alt-rock band known for hits like "Low" and "Teen Angst (What the Worlds Needs Now)" is more rooted in country than fans thinks, says its co-founder
By Joseph Hudak
Cracker have been weaving subtle yet undeniable country twang throughout their sound since their 1992 self-titled debut. See "Mr. Wrong" from that album, or even "Lonesome Johnny Blues" from the 1993 follow-up Kerosene Hat. But with their new double album, Berkeley to Bakersfield, out December 9th, the alt-rock radio band known for such hits as "Low" and "Get Off This" dives headfirst into the California country sound. At least on the Bakersfield portion of the album. Listen to an exclusive premiere of the track "Almond Grove" below.
"I remember when we delivered the first Cracker album to Virgin, our A&R guy said something to the effect of, 'OK, good songs, but are you sure you want to deliver a country-rock album when Nirvana is at the top of the charts?'" Cracker's David Lowery tells Rolling Stone Country. "And he was right. But because [the album's lead single] 'Teen Angst' came off as such an alternative-rock track, no one really noticed how much of a roots-rock album it really was. We had songs that got played on alternative radio, but you basically have a record that is more influenced by mid-period Stones, the Band and the writing of Jim Lauderdale."
Cracker, co-founded by Lowery and Johnny Hickman in 1991, were an amalgamation of two distinctly California sounds: the country of the Inland Empire and the rock and punk of the Bay Area. Berkeley to Bakersfield then is the group paying tribute to those influences. "If this was the last record we ever made — and I'm not saying it is — it sums up what the band does very well. It sums up our history, our career," says Lowery, who prior to Cracker formed the cult-fave band … CLICK HERE TO READ THE FULL FEATURE STORY