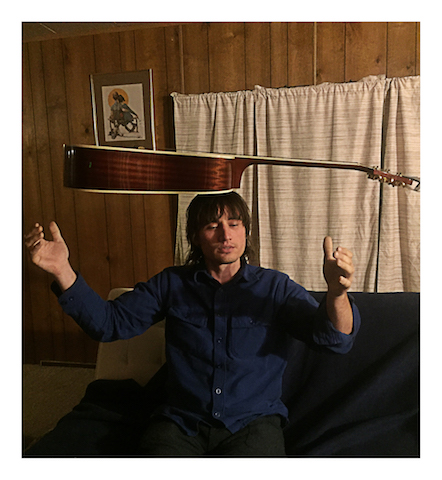 CLICK HERE TO CHECK OUT SWARMING BRANCH'S NEW SINGLE "DIAMONDS IN THE DISTANCE" VIA PUREVOLUME
PREMIERE: Swarming Branch — "Diamonds in the Distance"
Swarming Branch is the duo of songwriter Andrew Graham and drummer Lon Leary. The Columbus-based musicians have an intricate sound that goes beyond the usual restrictions of being a tandem. This is best demonstrated on their latest single, "Diamonds in the Distance." Featuring a funk-laden synth and groovy rhythms, the song a swerving barometer of what's to come from the indie rock outfit.
"'Diamonds in the Distance' contrasts a number of malaise-ridden vignettes against a driving, near-disco beat," Graham says. "We briefly touch on unrequited love, the new trappings of urban yuppie 'cool,' such as shopping at Whole Foods as a pseudo-political act, as well as the failure of social media to reflect real life. Throughout the song, music and dance are situated as therapeutic, grounding forces.
"Musically, 'Diamonds in the Distance' showcases the keyboard players, relying heavily on the interplay between Will Canzoneri's Fender Rhodes and Dane Terry's shimmering upright piano."
Swarming Branch's Surreal Number is out on May 26th via SofaBurn Records. Pre-order the vinyl and CD.
http://www.purevolume.com/news/PREMIERE-Swarming-Branch-Diamonds-in-the-Distance