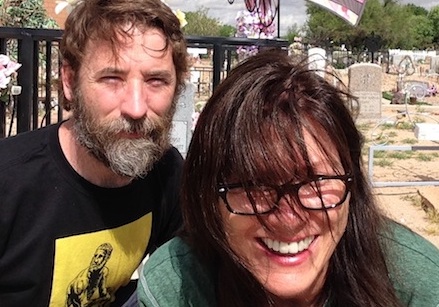 CLICK HERE TO WATCH TO R.RING'S NEW "100 DOLLAR HEAT" VIDEO VIA PUREVOLUME!
PREMIERE: R. Ring — "100 Dollar Heat"
The duo of Kelley Deal and Mike Montgomery have been in bands before, but none quite like R. Ring. Their forces have been combined to create a sound that's unlike anything they've previously created, which is to say it's fairly unconventional. Their new video for "100 Dollar Heat" is a steady stream of images that range from object to political figures. And, the deliberate paced song is a pretty song, too.
"Negotiating with my spirit animal on a hot day to see who's going to the store to get the icy cold can of Mountain Dew," Deal says of the song and video, which was created by Protomartyr's drummer Alex Leonard.
R. Ring's Ignite The Rest, will be available April 28th on limited vinyl, CD, digital and streaming formats via SofaBurn Records, which you can pre-order here.
http://www.purevolume.com/news/PREMIERE-R-Ring-100-Dollar-Heat