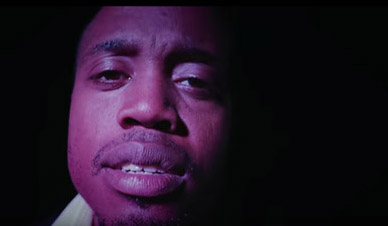 CLICK HERE TO WATCH DURAND JONES & THE INDICATIONS' NEW VIDEO "MAKE A CHANGE" VIA PUREVOLUME!
PREMIERE: Durand Jones & The Indications — "Make A Change"
Born down in the Bayou, Durand Jones has brought his fiery brand of soul to Indiana where he's spread what he learned in as boy to the masses. Now living in the home of the Hoosiers (Bloomington), Jones released his terrific self-titled debut with the help of his outstanding backing band the Indications. It's easy to hear how he's honed his craft working with the Indiana University Soul Revue, which is demonstrated on a "Make A Change," which happens to be a video we're premiering today.
"The idea of the music video came from a personal experience of working for $7.25 an hour at some jobs I once had," Jones says of the clip. "Yes, we all can make a change, which I feel is the message of the song, but we wanted to dig a little deeper into the meaning. Make a change. A dollar. A buck. Nobody wants that change, and who can blame them? But here we are today in America where some folks presume that someone making minimum wage isn't worthy of living above the poverty line.
"Most people who only make a change– referring to money, wish to make a change in life, but it's easy to get trapped when you're only just making change. We also wanted to play on the change theme by incorporating many outfit changes— to insinuate that though the dude's clothes are changing he's stuck doing the same thing."
Durand Jones & The Indications' self-titled debut was released on July 1 via Colemine Records.
http://www.purevolume.com/news/PREMIERE-Durand-Jones-The-Indications-Make-A-Change