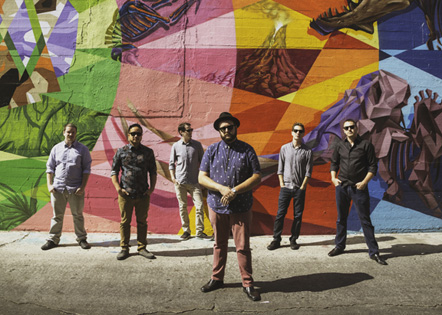 Click here to listen to Soul Scratch's infectious new single "Pacified" via Pure Volume!
PREMIERE: Soul Scratch — "Pacified"
San Fernando Valley-dwelling soul funk outfit Soul Scratch have a sound that's eclectic as the melting point from where they grew up. "Pacified" is the latest song to be shared from their forthcoming Pushing Fire album and it's a doozy. Mixing a funky lick, bold horns and a grooving rhythm, the soulful outfit are their bold best on this tune.
"This song came out of a fear of complacency with the way that things are in the world," vocalist/lyricist Dale Spollett says of tune. "We wanted to speak out and remind people that they can and should voice their opinions about the problems in society, because that is how true change occurs. Don't sit around like everything is normal, because what's happening in the world today is anything but."
Soul Scratch's Pushing Fire is out on January 13 via Colemine Records.
http://www.purevolume.com/news/PREMIERE-Soul-Scratch-Pacified