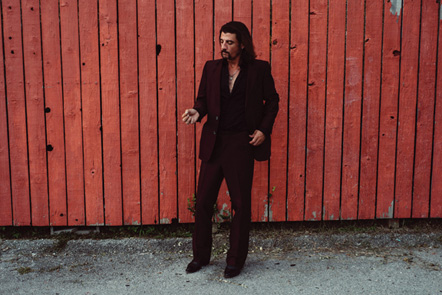 CLICK HERE TO LISTEN TO JAMES LEG'S NEW TITLE TRACK "BLOOD ON THE KEYS" VIA PURE VOLUME
PREMIERE: James Leg — "Blood on the Keys"
Singer/songwriter James Leg is an artist we've loved for a while. The singer with the booming, soulful vocals is releasing a new album this week and we're premiering the title track,"Blood on the Keys," from that collection. As you can hear above, Leg is at his bombastic best, allowing his howling vocals to shine over a keyboard.
"'Blood On The Keys' is a kinda gutter gospel," Leg says of the tune. About lookin and not seein… seekin and not findin."
James Leg's Blood On The Keys is out on September 30 via Alive Naturalsound Records.
http://www.purevolume.com/news/PREMIERE-James-Leg-Blood-on-the-Keys