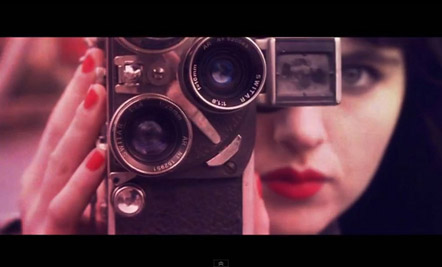 New Romantic founders return with their first new music in 29 years, just in time for the re-emergence of synth-pop as a major creative force.
CLICK THE IMAGE ABOVE TO WATCH THE PREMIERE OF VISAGE'S NEW SINGLE "DREAMER I KNOW" VIA POPMATTERS
Back in the late '70s and early '80s, New Wave spanned a sub-genre called New Romantic based around the same synthesizer beats as New Wave, but with an even greater emphasis on the pop side of the equation, with glamorous hair and fashion being integral to the genre's sensibility. It sprang out of the London clubs back in 1979, heavily influenced by the music and style of David Bowie and Roxy Music. Visage was right there at the beginning, the seed of the burgeoning movement at the right place and time. Steve Strange worked as the doorman at the Blitz nightclub and Rusty Egan was the club's DJ and from that locale the two of them joined forces with Ultravox's Billy Currie and Midge Ure to form Visage.
The group had a number of hit singles worthy of remembrance, including "Fade to Grey", "Mind of a Toy", and "The Anvil". But the peril of being so closely aligned to a particular fashion is that fashions change quickly and synth pop, especially the New Romantic variety, didn't make it deep into the '80s as a mainstream sound. Fast forward to 2013 and synth pop is everywhere you look again and we have a pop diva culture headed by the likes of Lady Gaga (and Robyn for hipsters) that is tied very deeply to fashion.
That makes this the perfect time for Visage's re-emergence as founders of fashionista synth-pop. The group will be releasing their first new album, Hearts and Knives, since 1984's Beat Boy this June 11th. "It has been 29 years since the last Visage album and during that period it often seems like we have all lived through several lifetimes," says Steve Strange. We couldn't be more proud to premiere the band's new video for "Dreamer I Know".
http://www.popmatters.com/pm/post/172232-visage-dreamer-i-know-video-popmatters-premiere/