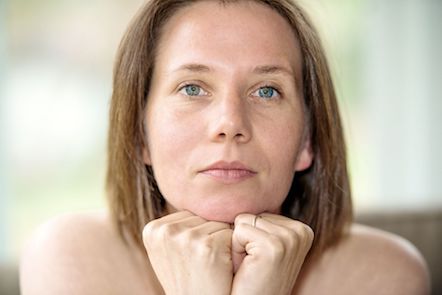 Click here to listen to Leah Calvert's new song "Wild Things" via PopMatters!
Leah Calvert – "Wild Things" (audio) (premiere)
by JEDD BEAUDOIN
"Wild Things" is the new track from Atlanta-based singer-songwriter Leah Calvert's upcoming debut solo album, Satellite. Some are familiar with Calvert via her work with the Americana outfits the Dappled Grays and the John Driskell Hopkins Band and though one can hear traces of those roots on "Wild Things", the tune calls on something darker, more mysterious. No matter the emotional or musical terrain she covers during the song, her vocal performance is haunting, ethereal, a reminder of her formidable talents.
One can hear tensions at play within the tune and Calvert offers that the songs is, "a conversation between our internal driver and our external hold backs, our desire to be daring versus others dictating our possibilities." She adds, "The tune finally settles on an 'all gas and no brakes' approach to life and reminds us that freedom is a personal responsibility."
Satellite is released 12 January 2018 via Vera Hellcat Records.
https://www.popmatters.com/leah-calvert-wild-things