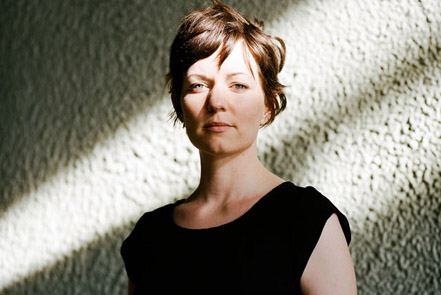 CLICK HERE TO LISTEN TO DYAN'S NEW SINGLE "LOOKING FOR KNIVES" VIA POPMATTERS
DYAN – "Looking For Knives" (audio) (premiere) By Will Rivitz
DYAN's synthpop recalls the period just past that glorious boom earlier this decade, when bands like the Naked and Famous, Passion Pit, and CHVRCHES burst through to mainstream appreciation with bombastic, joyful synthpop. After this time, the music from these bands became more sedate, less hurried, even more somber, culminating in the Naked and Famous' 2013 album In Rolling Waves, one of my personal favorite releases in the genre. "Looking For Knives" sounds a lot like the more chilled-out tracks on that album, which I can always appreciate, but which more importantly makes for a compellingly drawn-out six-minute affair. Tremulous synth and steady voice function as bedrock, electric guitar and wild horns haphazardly dropped on top to inject a shock of energy. It's synthpop in its most toned-down sense, the kind of music that reminds you that taking off the accelerator can provide a sumptuous result too. "I wanted out of a relationship with a good man. And there was no explaining why. It was the opposite of what I expected from myself, breaking a promise so easily," says Alexis Marsh, who records under the DYAN moniker. "And it all felt very dark – anger, impatience, but sorrow above all. So we went after a sound to reflect that – keeping the arrangement clear up until the saxophone solo sort of explodes to finish the song." Looking For Knives comes out July 29. Until then, stream the title track below.
http://www.popmatters.com/post/dyan-looking-for-knives-audio-premiere/