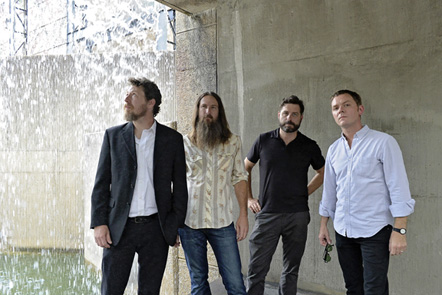 Click here to check out Heath Green and the Makeshifters' "Secret Sisters" from their forthcoming debut album via PopMatters!
Heath Green and the Makeshifters – "Secret Sisters" (premiere)
HEATH GREEN AND THE MAKESHIFTERS BRING THEIR ARENA-READY SOULFUL ROCK TO THE MASSES WITH A NEW ALBUM AND SINGLE, "SECRET SISTERS".
Heath Green has been burning the house down night after night for 15 years in little clubs around the country, preaching the soulful rock 'n' roll that lights up the crowds. With his band the Makeshifters in tow, Green has built a solid reputation as a superlative live performer. The band's sound is heavily influenced by the Faces, the Rolling Stones, and Humble Pie and they are all greatly indebted to African-American musical forms.
Heath Green and the Makeshifters are releasing their self-titled album on March 3rd via Alive Naturalsound Records and today we present the premiere of a barnstormer of a track, "Secret Sisters" that crackles with energy and conviction. The tune has that title as it is dedicated to the Secret Sisters and a performance the women gave that resonated deeply with Green.
Green elaborates, "We needed a few more tracks for the record. Staring at a poster of when a couple of friends and I did a show with the Secret Sisters at Standard Deluxe in Waverly, Alabama, I started writing about how rough of a night it was for me until the Secret Sisters started singing and how they unknowingly saved my soul and sanity that night. When I went to show the guys the words, Jody [Nelson] started a lick, and then everything quickly fell into place. When we were done recording the song we just looked at each other and said, 'yeah man that's it!'"
http://www.popmatters.com/post/heath-green-and-the-makeshifters-secret-sisters-premiere/