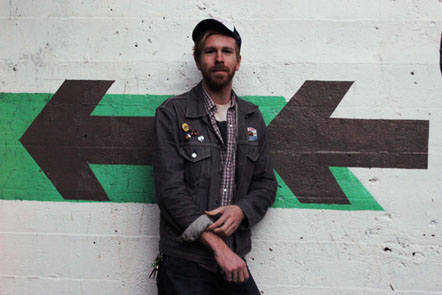 CLICK HERE TO LISTEN TO MEMPHIS-BASED MUSICIAN REED TURCHI'S NEW SINGLE "OFFAMYMIND" VIA PASTE MAGAZINE!
After fronting blues rock trio TURCHI over the span of four album releases, Reed Turchi is debuting his solo album Speaking In Shadows, out March 4 via Devil Down Records.
We've got the exclusive premiere of the album's single, "Offamymind," above.
"'Offamymind' is about when it's all gone wrong, or when it's all been going wrong for a while now, but you've finally come to admit it," said the Memphis-based singer of the track. "What's that Randy Newman line – 'how come I never do what I'm supposed to do/how come nothing that I try to do ever turns out right' – that's about right; we're always stumbling after the wrong person, or leaving the right person behind."
Turchi went on to detail his personal memories that inspired the song.
"In high school, me and a few buddies would spend our nights on a circuit. From Waffle House, to the go-kart track across the street where we'd lift out and 'borrow' the karts for a while, then to a driving range where they never picked up at the end of the night. We'd bring aluminum baseball bats and ping golf balls up past the glow of the security lights, way up into the dark, and listen for them to crash land in the tree-line at the end of the range, or make it across the river and smack off the parking lot on the other side. Then it was back to the Waffle House, where they'd pour a hot-top on the coffee we'd left on the counter. Last time I checked, that go-kart track was ripped up, re-paved, and re-chistened as a used car lot, and one of my main compadres from those days would die a year later on his motorcycle. But this is a song for those nights, letting loose with the friends who will help get you through anything, living large knowing none of us will live long."
http://www.pastemagazine.com/articles/2015/12/reedturchi-offamymindmp3.html