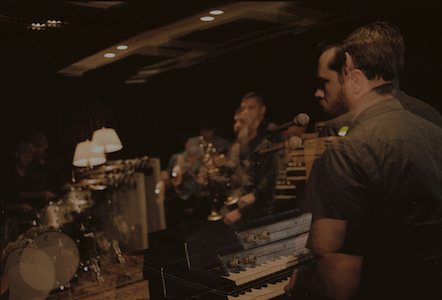 Song of the Day: Monophonics "Run for Your Life"
San Francisco's historically been a hub for exciting musical innovation, a that legacy lives on with Monophonics.
Going back to the beginning of the last decade, this quartet has put some serious weight on the classic soul style while taking the best heady elements of psychedelia to even out. They've captured both the Cold War uncertainty and Civil Rights Movement optimism of the '60s into their psych-soul style, and with the release of the third full-length, It's Only Us, last week Monophonics has once again ingrained a sense of unity and perseverance in reflection of the modern era. It's Only Us is officially available for everyone, and although this track has an almost alarmist title, we guarantee it'll take your mind off the news: "Run For Your Life"!
https://www.npr.org/podcasts/605725000/song-of-the-day