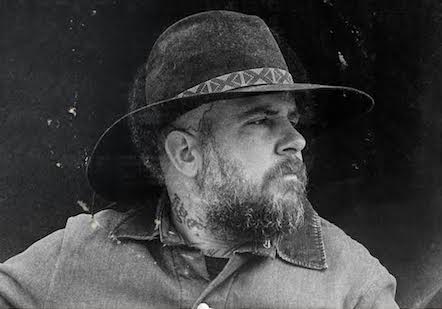 Click here to listen to Jeremy Pinnell's new track "Ballad of 1892" from his forthcoming LP "Ties of Blood and Affection" via No Depression
Jeremy Pinnell Premieres "Ballad of 1892" and Announces New Album
by Tara Joan
When Jeremy Pinnell released OH/KY in the summer of 2015 to stunned acclaim, it felt like an entire career compressed into one knock-out album. This unassuming northern Kentucky singer-songwriter sauntered and ripped through ten instant country classics that tracked as so confident and comfortable that it could have been mistaken for a seasoned musician's creative peak. The songs themselves, reverent of Americana's most enduring traditions, presented the man's scope – his misadventures, loves, failures, and contradictions.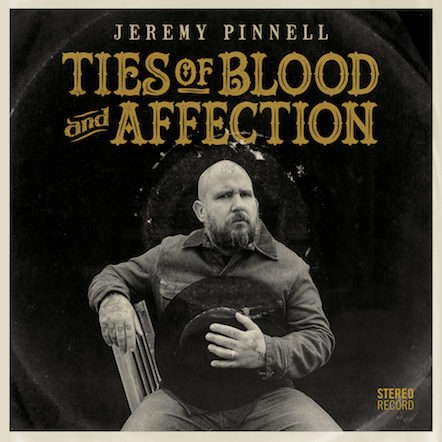 If OH/KY was the self-assured introduction of an unconventional new talent, his 2017 album Ties of Blood and Affection presents a canny lateral move. Instead of doubling down on the stark themes and values of his debut, this sophomore album finds Pinnell finding comfort in his own skin and achieving the redemption only hinted at in his previous batch of haunted songs. Here Pinnell joyfully embraces the working life, family obligations, and faith. His new stories delve into acceptance and survival, all the while investigating his most challenging chapter yet: adulthood. While "If life don't get any better / I'm alright with this" isn't an out-right triumph, it's an honest revelation.
Musically, Ties of Blood and Affection maintains a comfortable and confident stride within its nine tracks which includes opener "Ballad of 1892" a honky-tonkin' tale brought to life by Pinnell's knowing vocals as well as some fine steel and guitar work. Pinnell had this to say about the track…
"I believe in the rights and protection of workers, I believe in unions. This is a story of two people who devoted their lives to these very things."
Jeremy Pinnell's Ties of Blood and Affection will be available August 11th on CD, digital and streaming formats via SofaBurn Records.
http://nodepression.com/article/jeremy-pinnell-premieres-ballad-1892-and-announces-new-album