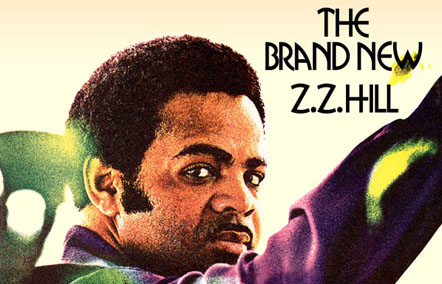 CLICK HERE TO LISTEN TO THE FULL ALBUM STREAM OF THE BRAND NEW Z.Z. HILL VIA ALIVE NATURALSOUND RECORDS!
CLICK HERE TO LISTEN TO THE FULL ALBUM STREAM OF DORIS DUKE'S I'M A LOSER VIA WAX POETICS!
DORIS DUKE – I'M A LOSER
Originally released in 1969 on Canyon, this record is now considered by many to be the GREATEST DEEP SOUL ALBUM of all time. Our freshly REMASTERED CD DIGIPAK version features a BOOKLET with NEW LINER NOTES by producer Swamp Dogg (available on the Alive site for download), as well as RECENTLY UNEARTHED PHOTOS OF THE SESSION. The vinyl is a 180 GRAM pressing or RED vinyl (exclusive to Bomp-mailorder) and includes a POSTER insert. This amazing album also features Duane Allman on guitar.
A masterpiece of soul singing, song writing, and production. – FUNK MY SOUL
Though considered the finest deep soul record of all time by no less than soul expert Dave Godin, "I'm a Loser" was rejected by dozens of labels before it finally surfaced on Wally Roker's Canyon label. Although the first single, "To the Other Woman," cracked Billboard's R&B Top Ten, Canyon soon spiraled into financial disaster, destroying the album's commercial momentum. – ALL MUSIC
Doris had this great sad quality in delivering a song that could only be compared with Billie Holiday. You believe she has lived through every story on the album. – SWAMP DOGG
I'M A LOSER TRACK LISTING:
1. He's Gone
2. I Can't Do Without You
3. Feet Start Walking
4. Ghost Of Myself
5. Your Best Friend
6. The Feeling Is Right
7. I Don't Care Anymore
8. Congratulations Baby
9. We're More Than Strangers
10. Divorce Decree
11. How Was I To Know You Cared
12. To The Other Woman (I'm The Other Woman)
Order Doris Duke's I'm a Loser on iTunes: https://itunes.apple.com/us/album/im-a-loser-remastered/id704950782
Z.Z. HILL – THE BRAND NEW Z.Z. HILL
Blues singer Z.Z. Hill first made records for Atlantic, Kent, and in 1971 scored his first big hit for United Artists, followed by others on Columbia. In the '80s he single-handedly started a blues revival in the USA with the smash-it "Down Home Blues." The Brand New Z.Z. Hill was originally marketed as a Blues Opera, an oddity back in the early seventies, and was written by Swamp Dogg and Gary U.S.  Bonds. When released it hit both the Billboard Top 200 and the R&B charts and sold over a million singles via six releases. The album has been REMASTERED for this release and is presented here with its ORIGINAL ALBUM GATEFOLD COVER. The CD DIGIPAK comes with 8 bonus tracks and NEW LINER NOTES by producer Swamp Dogg.
Every time I speak of Z.Z. HILL or listen to his recordings I can't think of anyone I've ever met in the music industry that was more gentlemanly, kind, gracious, generous and talented as he was. – SWAMP DOGG
THE BRAND NEW Z.Z. HILL TRACK LISTING:
1. It Ain't No Use
2. Ha Ha (Laughing Song)
3. Second Chance
4. Our Love Is Getting Better
5. Faithful And True
6. Chokin' Kind
7. Hold Back (One Man At A Time)
8. A Man Needs A Woman (A Woman Needs A Man)
9. Early In The Morning
10. I Think I'd Do It
CD bonus tracks
11. Faithful
12. Just As I Am
13. Touch 'Em With Love
14. The ZZ Thrill
15. I Think I'd Do It (version 2)
16. Early In The Morning (version 2)
17. Hold Back (One Man At A Time) (version 2)
18. Put A Little Love In Your Heart
Order A Brand New Z.Z. Hill on iTunes (w/ 8 bonus tracks): https://itunes.apple.com/us/album/brand-new-zz-hill-remastered/id704909644
SWAMP DOGG 2013 TOUR DATES:
Oct 31 @ The Kessler – Dallas, TX
Nov 1-2 @ Continental Club – Austin TX
Nov 22 @ 40 Watt, Athens, GA (w/ Lee Bains III & The Glory Fires as Swamp's backing band)
Nov 23 @ The Earl, Atlanta, GA (w/ Lee Bains III & The Glory Fires as Swamp's backing band)
FOR MORE INFO ON SWAMP DOGG:
http://www.swampdogg.net
FOR MORE INFO ON ALIVE RECORDS:
http://www.alive-totalenergy.com
FOR MEDIA AND INTERVIEW REQUESTS:
Tony Bonyata
Pavement PR
p: 262.903.7775
e: bonyata@wi.rr.com
https://pavementpr.com