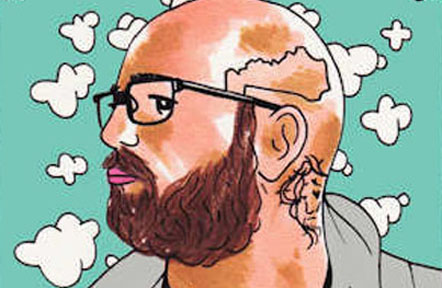 KENTUCKY SINGER/SONGWRITER JEREMY PINNELL PERFORMS NEW MUSIC FROM HIS FORTHCOMING ALBUM ALONG WITH TRACKS FROM HIS RECENT LP "OH/KY" VIA HIS NEW DAYTROTTER SESSION. CLICK HERE TO LISTEN!
EUROPEAN TOUR KICKS-OFF OCTOBER 14TH IN THE NETHERLANDS FOLLOWED BY U.S. TOUR DATES IN NOVEMBER
JEREMY'S "OH/KY" ALBUM CRACKS THE TOP 10 THIS MONTH ON BOTH THE EURO-AMERICANA CHART & FREEFORM AMERICAN ROOTS CHART!
JEREMY PINNELL 2015 EUROPEAN & U.S. TOUR DATES
* with special guest Max Fender (Alone at 3AM)
August 22 Cincinnati, OH at: Washington Park
September 25 Cleveland, OH at: Happy Dog
October 14: Eindhoven, NL at: Stage Music Café *
October 15: Den Haag, NL at: Haags Pop Centrum *
October 16: Amsterdam, NL at: Checkpoint Charlie *
October 17: Haarlem, NL at: Café' de Appel *
October 18: Freiburg, Germany at: The White Rabbit *
October 20: London, UK at: Aces and Eights *
October 21: Witney, UK at: Fat Lil's *
October 22: Sheffield, UK at: ROTA / Audacious Art Experiment *
October 23: Newcastle, UK at: Ampersand Inventions *
October 24: Aberdeen, UK at: The Blue Lamp *
November 6, Cincinnati, OH at: MOTR Pub
November 10 Portland,OR at: Landmark Saloon
November 12 Seattle, WA at: Conor Byrne
November 14 Winters, CA at: Berryessa Brewing Co.
November 17 Tucson, AZ at: Monterey Court
November 20 Austin, TX at: The White Horse
November 21 Little Rock, AR at: White Water Tavern
(more dates to be announced soon)
HERE'S WHAT PEOPLE HAVE BEEN SAYING ABOUT JEREMY PINNELL'S ALBUM OH/KY:
"Kentuckian Jeremy Pinnell hits all the country-tune sweet spots. His voice is strong and a little mournful — you can feel his ache seep through the speakers as you listen — and the rhythm section shuffles along gently. Weepy pedal steel licks feel just right as Pinnell sings a regretful refrain of 'I did it again,' a familiar sentiment for any of us who've ever done a little backsliding." – THE BLUEGRASS SITUATION
"Sorrow and loss are deeply woven in to the country music fabric, but they're especially critical elements to the new LP by Jeremy Pinnell, OH/KY. With a gruff voice and a strong grasp on what real country sounds like, Pinnell spins a series of compelling yarns on the album that document the hardships of the past 18 years of his life, from drug addiction to failed relationships. These tunes are a tutorial on classic country music." – POPMATTERS
"Mind-blowingly good. It's my summer album so far, and pretty much the definition of 'hard country.'" – Greg Vandy / AMERICAN STANDARD TIME / KEXP's THE ROADHOUSE
"A fantastic record" – GHETTOBLASTER MAGAZINE
"If you're a fan of classic county – and particularly honky-tonk music – this is an album that belongs in your collection" – AXS
"OH/KY shines because Jeremy sings about the times he won't talk about. The songs are brutally honest. It feels like both a warning and an apology. This album will give you chills, but only if you have a soul." – GLACIALLY MUSICAL
"Pinnell knows how infectious country should sound, with plenty of pedal steel guitar and soul… painfully honest." – SOUNDZ MAGAZINE
"A tribute to pure, authentic country… Pinnell captivates the listener until the end." – KEYS & CHORDS
"Jeremy Pinnell's new song 'Big Bright World' is about as authentic as country gets: western swing rhythms, weeping pedal still, deep-voiced sadness, and a narrator with a former drug problem. Still, the sun shines through, just like the title suggests." – INDEPENDENT CLAUSES
"One of my favorite new finds." – Sean Moeller / DAYTROTTER
[8 / 10 stars] "This is about as pure a distillation of old-timey country that you may get to hear this year. So close up them honky tonks: there's a new kid on the block. His name is Jeremy Pinnell and his take on a solid tradition is electrifying, even if the guitars are strummed acoustically, and the beats shuffle. OH/KY is a bold record, and thoroughly enjoyable." – INVISIBLE INK
[4.5 / 5 stars] "A first-rate Americana songwriter with bands like The Light Wires, The Great Depression and The Brothers and The Sisters Jeremy Pinnell steps into the spotlight on his remarkable solo debut OH/KY. With Cincinnati honky-tonk band The 55's backing him, Pinnell dives head-first into old-school country music on this sublime release. I can't recommend this one highly enough." – PITTSBURGH IN-TUNE
"…a pure, unabashed country album and a touching portrait of a man who's ready to face his fears and grow." – ADOBE & TEARDROPS
​Jeremy Pinnell, Northern Kentucky's son from across the river, is a soft-spoken man, born to an area that is equal parts Southern hospitality, Northern attitude and Midwestern charm. Raised from humble beginnings of singing in church and learning the guitar from his father, his craft quickly made heads turn and rooms fall silent. But with his departure from home at 18 to venture into the unknown with only his music, this young man soon found himself surrounded by the demons of the world he used to try and sing away.
The stories told are true, not embellished folklore. ("With an almost uncomfortable accuracy — the kind of dark, ominous emotions most people try to bury" – Citybeat Cincinnati). Jeremy will not speak of them – only sing. While he has returned to his humble beginnings and is living an honest life, his experiences must be heard to be believed. They are real, and most importantly, never forgotten.
OH/KY tells the story of the next 18 years of Jeremy's life, and it's a damn good story. It has all the things people love to read about. And most of all, it's a true story that's been recorded in the most honest way possible. The album was cut over the course of three days in a recording studio located in the small river town of Covington, KY. The group of players on the album are The 55s, a honky tonk band out of The Queen City who lay the foundation so Jeremy's voice can shine and his story can come to life.
Jeremy Pinnell's recent debut studio album OH/KY is out now via Sofaburn Records.
MORE INFO ON JEREMY PINNELL:
http://www.jeremypinnell.com
https://www.facebook.com/jeremypinnellandthe55s
MORE INFO ON SOFABURN RECORDS:
http://www.sofaburn.com