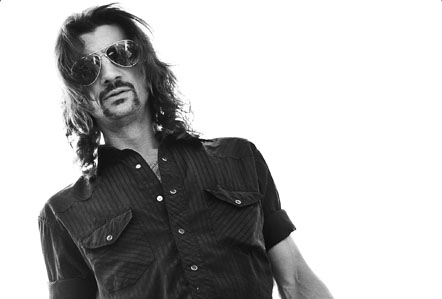 JAMES LEG DECEMBER 2011 TOUR DATES
Dec 01: Nashville, TN @ The 5 Spot w/ Blackfaces (members of Immortal Lee County Killers, Soledad Brothers and Be Your Own Pet) and D.Watusi
Dec 02: Huntington, WV @ The V Club
Dec 03: Louisville, KY @ Zanzabar
Dec 04: Cincinnati, OH @ Junkers Tavern
Dec 05: Cleveland, OH @ Now Thats Class
Dec 06: Detroit, MI @ PJ's Lager House
Dec 07: Ft. Wayne, IN @ The Brass Rail w/ Left Lane Cruiser
Dec 08: Lafayette, IN @ Lafayette Brewing Co.
Dec 09: Chicago, IL @ Morseland
Dec 10: Columbia, MO @ The Bridge
Dec 11: St Louis, MO @ Off Broadway
Dec 12: TBA
Dec 13: Kansas City, MO @ Davey's Uptown Ramblers Club
Dec 15: Omaha, NE @ O'Leaver's Pub
Dec 16: Bayport, MN (Minneapolis) @ Bayport BBQ w/ Molly Gene's One Whoaman Band
Dec 17: Bayport, MN (Minneapolis) @ Bayport BBQ w/ Molly Gene's One Whoaman Band
Dec 18: Green Bay, WI @ Phatheads
Dec 19: Madison, WI @ High Noon Saloon
Dec 20: Dubuque, IA @ Off Minor
[West Coast March 2012 tour dates to be announced soon]
CLICK HERE TO DOWNLOAD HI-RES PHOTO OF JAMES LEG (CREDIT: PHILIPPE ERARD)
HERE'S WHAT PEOPLE ARE SAYING ABOUT JAMES LEG'S SOLITARY PLEASURE:
"I once described James Leg's voice as what Tom Waits might sound like if he gargled with razor blades and whiskey and was SCREAMING the blues from the seventh circle of the deepest pit in hell. He still sounds that way, but on this album (his first solo album, outside of the magnificent Black Diamond Heavies), it all sounds more…'churchy.' A church where they sing songs about drinkin', hell, temptation, jail and crackheads. Glory!" – NO DEPRESSION
"Long live rock and soul and pianos and devil horns." – POPMATTERS
"Working outside the confines of his regular band [Black Diamond Heavies] finds Leg tapping into his extraordinary talent in ways that will leave listeners wondering why the hell he isn't already on constant iPod rotation. Solitary Pleasure is a solid, great album. In fact, whether or not you've ever heard Black Diamond Heavies, this new CD is a must for local music enthusiasts—or even those who didn't know that a talent like James Leg walks our streets."  –  CHATTANOOGA PULSE
"Solitary Pleasure is a record that recreates the in-your-face feel of being in a hot, sweaty, crowded club while Leg and his drummer Andrew Jody pound out some hot, rockin' blues and soul stylings…. a great soundtrack to the party, whether it's the one going down in your living room or the one going on inside your head." – BLOGCRITICS
"If the Black Keys sold their souls to the devil – they'd probably end up playing like this." – MAD MACKEREL / UK
"From his band the Black Diamond Heavies to his work with the Immortal Lee County Killers and contributions to albums by Scott H. Biram and Left Lane Cruiser on up to his new solo album, Solitary Pleasure, Myers is partially responsible for doling out some of the dirtiest, howlingest, most searing punk-ass blues ever produced." – NOW THIS SOUND IS BRAVE
"Solitary Pleasure is one fine ride, even if the Leg's wildman persona is largely held in check. Of course, he caterwauls about the temptations of wine and women with an arm firmly wrapped around each, and in a voice that would send Tom Waits scurrying after a Ricola. But more than anything, Solitary Pleasure gives Leg the opportunity to tap the breaks. As tempos grind down, melodies long held underground rub their tired eyes in the light of day, and Leg seems to revel in the freedom afforded by this, showing greater emotion and ambition than one might believe based solely on his output with Black Diamond Heavies. That being said, lead single "Drowning In Fire" casts Leg in a persona we're all most comfortable with: whiskey-soaked James the Baptist, banging the ivories and pleading with the residents of an indifferent heaven." – MY OLD KENTUCKY BLOG
"Sounds as if Howlin' Wolf punched the Black Keys in the throat and stole their band." – LOUISVILLE COURIER-JOURNAL
"John Wesley Meyers is indeed a remarkably talented piano man…sort of like the Jerry Lee Lewis of our time, and of the blues-punk scene, but with somewhat of a gravelly, Waitsian singing voice. Solitary Pleasure has ten songs in all, eight of which are originals, and all of them exceptional. It is unquestionably an album that is meant to be listened to in its entirety." – NATIONAL EXAMINER
"Leg establishes himself in the style of an early era Leon Russell merged with some acute punk sensibilities. His keyboard work is both raw and multi-textured bringing a force of sound that clears the dust off your speakers. Like Russell, Leg also brings in a healthy dose of gospel fire that delivers another fervent level to the proceedings." – SWAMPLAND
"For any fan of The Black Diamond Heavies there is no need to 'try before you buy.' You're gonna love Solitary Pleasure. For anyone who's ever felt BDH was a tad too lo-fi/in your face for your musical tastes it's time to give James Leg a chance cause, it's Essential Listening." – NINE BULLETS
Solitary Pleasure is ingrained with James Leg's extensive knowledge of the rock and roll canon and the album displays his passion and originality to full effect. Granted, Leg's gargled-with-goat vocal style could be an acquired taste, but it's also a quality instrument that, like his keyboard work, will prove powerful, yet supple and dextrous over the course of the album. Imagine Tom Waits doing Bobby "Blue" Bland covers. – DEEP BLUES
"Myers' Fender Rhodes sounds like an entire band with at least two electric guitars and a bass, especially in the energy laden opener "Have To Get It On."  His voice haunts you like Tom Waits on a bad day, while his Fender trips out the blues shuffle-bassline and a rockin' melody on top of tha. The musical world is a better place for this fresh take on the blues." – WE HEARD THAT
"The Rev. James Leg and his skin-bashin' henchman are two holy rollin' men in black treatin' us to some unholy sonic hoodoo voodoo. They brew up a mean still's worth of firewater-breathin' garage-blues thrills that oughta be drunk all over the globe."  – WHISPERIN & HOLLERIN / UK
"If James Leg's record sounds uncannily like the guy who sings for the Black Diamond Heavies it's because he's John Wesley Myers of that same band. Solitary Pleasure dips into common musical paint pots (bluesy keyboards, greasy soul and raucous garage), mixes in a bit more pop and splatters the lot over a wide canvas. Leg's guttural vocal is at the heart of this music and his trademark Fender Rhodes accompaniment isn't going anywhere soon.  These eight original songs are about messed-up or messy girls, blown dough and the rigours of coming down from the road." – I-94 BAR
"Breathes new life into the blues and soul with a unique sound." – ROOTSTIME / Belgium
Solitary Pleasure is out now on CD, Limited Editon Pink Vinyl (with free poster) and Digital formats through Alive Records.
FOR MORE INFO ON JAMES LEG:
http://www.alive-totalenergy.com/x/?page_id=2200
http://en-gb.facebook.com/pages/James-Leg/114197558646461
FOR MORE INFO ON ALIVE RECORDS:
http://www.alive-totalenergy.com
FOR MEDIA AND INTERVIEW REQUESTS:
Tony Bonyata
Pavement PR
p: 262.903.7775
e: bonyata@wi.rr.com
https://pavementpr.com