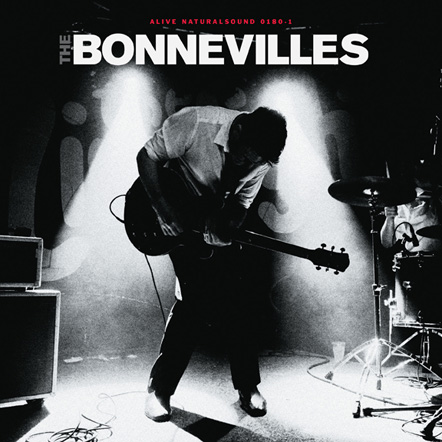 CLICK HERE TO LISTEN TO THE BONNEVILLES' NEW LP "ARROW PIERCE MY HEART" VIA HUFFINGTON POST!
"Arrow Pierce My Heart" album premiere
According to The Bonnevilles' Andrew McGibbon Jr….
"We decided to write a love album, hence the title Arrow Pierce My Heart, but we aren't balladeers so it ended up littered with our usual topics—death, rising from the dead, murders, drinking, drugs, sex, revenge and more revenge, but that's ok.
"Because we're Irish, which isn't so much a race of people as it is a death cult, we deal with this stuff so you don't have to and our idea of love is a dark love not the sickly sweet kind. Not so much roses and kittens but whiskey and shame, and that too is ok. We take our responsibility as the conduits of the Gods very seriously. The human experience is about sinning and failing; that's where the acid is and that's what we try to write about.
"Arrow Pierce My Heart is our third album and we think its our best one, we would say that though. It's the new toy and therefore the shiniest, but it's the culmination of our eight or so years doing this thing called band and we've got to see our baby birthed by none other than Alive Naturalsound Records. If we die tomorrow, and we could, at least we can say that."
http://www.huffingtonpost.com/entry/surfing-to-shockwave-a-chat-with-joe-satriani-freaks_us_56e2b474e4b0585626132b1f