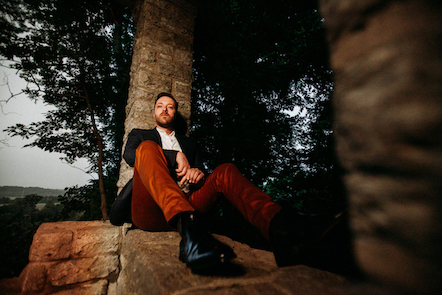 The Re-rebirth of Soul with Kelly Finnigan
by RICARDO KHAYATTE
Traditional soul music has come a long way since its start in the 1950s and 60s yet there is something about its revival over the course of the last 20 years that is pulling heartstrings and reaching into us at a much deeper level. This comeback is not merely nostalgic, it is somehow finding a central home within the infinite spectrum of genres that is now so easily accessible to us all. The rebirth of soul, which was resuscitated by artists like the late Sharon Jones, Lee Fields, and of course, Charles Bradley, should be no surprise—it has always been there because there is an innate cry within us to experience this tradition drawing from early jazz, rhythm and blues, and gospel that served as a backdrop to the civil rights movement in the United States.
Within this family of soulful American royalty, in comes Kelly Finnigan. And while for some, Finnigan may have arrived from out of left field, history does precede him. His father, a legend in his own right, played keys with Jimi Hendrix, Joe Cocker, Etta James, Bonnie Raitt, and Taj Mahal to name a few. Yet, for Finnigan, music really came to him at his own pace—having shied away from formal music education and then finding his own voice through his influences, he is here to remind us what has and always will be great about soul music.
Finnigan has filled the Bay Area music scene in San Francisco for nearly a decade as a singer, songwriter, producer, and engineer – having toured with George Clinton, Sharon Jones & the Dap-Kings, and Charles Bradley along with psychedelic soul band Monophonics where he delivers hard-hitting organ licks and a sweetly-tinged southern vocal flair like no other.
The Rickshaw Theatre, in many ways, is one of the few venues left in Vancouver where you can get up close and personal and feel the hot, sweat-drenched, power that emanates from a performer like Kelly Finnigan. It wasn't enough to merely watch and enjoy Finnigan's performance, he wanted no part of any passive engagement. This was a celebration.
Finnigan brought church to the downtown eastside – sermon and all.