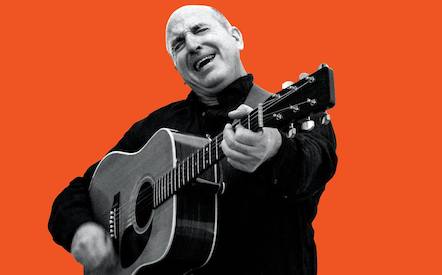 NOISEY: Paul Collins, The King of 80s Power Pop Is Back
by Tim Scott
The frontman of the Paul Collins' Beat discusses the reissue of two, long out of print records.
The Beat formed in 1979 by Paul Collins, drummer of Los Angeles power pop legends The Nerves, whose "Hanging On The Telephone" became a hit for Blondie.
The Beat's 1979 self-titled debut album on Columbia continued in the vein of the Nerves and is considered one of power pops greats. Following their second album, 1981's The Kids Are the Same, the band, now calling themselves Paul Collins' Beat to avoid confusion with the UK ska band, splintered after they were dropped from their label.
They regrouped with a new lineup and harder sound for To Beat Or Not To Beat. Recorded in New York in 1983, it featured the single "All Over The World" that was played regularly on legendary Los Angeles station KROQ. Another EP Long Time Gone was released in 1985.
Paul recalls the days fondly, "I remember getting an $800 royalty check for "All Over The World" when I was living in San Francisco so I went out and bought a used green Datsun B210! I would always hum "All Over The World" as I drove up and down all those hills in SF!"
Long out of print, Long Time Gone and To Beat Or Not To Beat, have recently been re-issued on Lolipop Records.
READ THE WHOLE FEATURE HERE:
https://noisey.vice.com/en_au/article/paul-collins-the-king-of-80s-power-pop-is-back