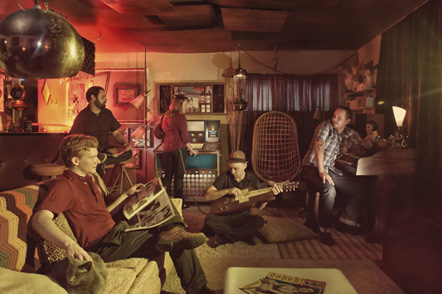 GLOSSARY FRONTMAN JOEY KNEISER TO RELEASE SOLO "MOONLIGHT FOR THE GRAVEYARD HEART" EP NEXT TUE. DEC. 11TH! LISTEN TO THE FULL EP STREAM HERE
GLOSSARY'S 2013 WEST COAST TOUR DATES
Jan. 08  White Water Tavern – Little Rock, AR
Jan. 09  Dan's Silverleaf – Denton, TX
Jan. 10  The Blue Light – Lubbock, TX
Jan. 11  Padres – Marfa, TX
Jan. 12  Railroad Blues – Alpine, TX
Jan. 13  Lowbrow Palace – El Paso, TX
Jan. 14  Low Spirits – Albuquerque, NM
Jan. 15  Orpheum Theater – Flagstaff, AZ
Jan. 16  Rhythm Room – Phoenix, AZ
Jan. 17  TBA – Tucson, AZ
Jan. 18  Pappy & Harriet's – Pioneertown, CA
Jan. 20  TBA – Long Beach, CA
Jan. 22  TBA – Los Angeles, CA
Jan. 24  Velvet Jones – Santa Barbara, CA
Jan. 27  TBA – San Francisco, CA
Jan. 29  TBA – Portland, OR
Jan. 30  TBA – Seattle, WA
Feb. 06  Hi-Dive – Denver, CO
Feb. 08  Trees – Dallas, TX
Feb. 09  Live Oak Music Hall – Fort Worth, TX
Feb. 10  Hi-Tone – Memphis, TN
Feb. 11  Proud Larry's – Oxford, MS
Feb. 12  Bottletree – Birmingham, AL
Feb. 13  The Basement – Atlanta, GA
Feb. 14  The Well – Knoxville, TN
Feb. 15  The Stone Fox – Nashville, TN
[more dates to be announced soon]
CLICK HERE TO DOWNLOAD & SHARE GLOSSARY'S SONG "KEEP IT COMING" FROM LONG LIVE ALL OF US
The phrase "Long Live All of Us" is the title of Glossary's seventh full-length album, but it's also meant as an all-inclusive homage to humanity.  Frontman Joey Kneiser says, in light of all the bad things happening in the world, the band just wanted to make a positive record.
Long Live All of Us allowed the band from Murfreesboro, TN to take their influences farther than ever before, adding piano, haunting pedal steel, R&B-influenced horns and more to their own style of romanticized rock & roll.  The songs are well-intentioned narratives that emphasize the great attributes of mankind — mercy, redemption, forgiveness and second chances.
Over a period of one month, the band transformed a house in rural Rockvale, Tennessee, into a recording studio and self-produced Long Live All of Us with friend and engineer Mikey Allred.  The setting, joked Kneiser, would have fit perfectly into a Glossary song.  The house was sandwiched between a church and a condemned meth lab, which was still wrapped in police tape.
Previous records — like 2010's Feral Fire on Lucero's Liberty & Lament label — were all recorded in 10 days or less, and were made to have a live feel.  For the first time ever, the band had the luxury of time on its side.
"That's the rock & roll dream…to live in a house and write and record together all day," says Kneiser. "It allowed us a chance to experiment, and if you really wanted to do something you could take the time to make it happen.  It was really one of the greatest creative experiences that I've ever had."
The result is a hodgepodge of American music, similar to the Rolling Stones' Exile on Main Street or the Clash's London Calling — records that spanned many different musical genres.  For example, Long Live All of Us switches from a Gospel-influenced song to a hopping, R&B-styled groove, and then to a crawling, country-tinged ballad and on to a soulful, up-tempo rock song.  Jim Spake (Al Green, Alex Chilton, John Hiatt, Lucero … so many more) and Nahshon Benford  (Snowglobe, Lucero) both from Memphis added horns on several tracks, including jaunty, Stax-like rhythmic horns on "A Shoulder to Cry On" and a lyrical baritone sax solo on "Under the Barking Moon."
"In the end," Kneiser says, "when everything around us is constantly reminding us of what we're doing wrong, we just wanted to remind us of what we're doing right."
"The best thing that we have going as human beings is each other," he says.
Glossary is 
Bingham Barnes  (bass), Kelly Kneiser (vocals, percussion), Joey Kneiser (vocals and guitar)
, Todd Beene (pedal steel, guitar, vocals)
 and Eric Giles (drums).
In more recent news, Joey Kneiser will be releasing his solo EP Moonlight For The Graveyard Heart next Tuesday, December 11th through This Is American Music. Dark lonely roads, graffiti-ed brick churches, and full-mooned night skies make up the landscape of these five achingly beautiful tracks. As member and songwriter for the band Glossary, Joey has used his love and knowledge of writing and recording in his newest release. While Glossary's latest album focused on being upbeat in a pessimistic world, Joey decided to try something new in Moonlight for the Graveyard Heart.
"I wanted something that felt dark without being macabre," Joey says about his motives for recording Moonlight for the Graveyard Heart. "There needed to be a spark of hope even in the desperate of places."
Like his 2010 release The All Night Bedroom Revival, Joey was the only writer, performer, singer, and recording engineer on each track of Moonlight for the Graveyard Heart. Every instrument played, every vocal harmonized, and every lyric written was done solely by Kneiser at his home in Murfreesboro, Tennessee. The result of his solitary work is a release that is finely detailed while expressing a lot of heart, full of songs dedicated to both the despondent and the hopeful, songs that herald our sins and our goodness, a record for everyone who has driven into dusky nights with a great hopeful heart.
Click here to listen to the audio stream of Moonlight for the Graveyard Heart in its entirety.
CLICK HERE TO LISTEN TO GLOSSARY'S RECENT DAYTROTTER SESSION:

HERE'S WHAT WAS WRITTEN ON THE STONES THROWN AT GLOSSARY:
"With the band's seventh independent album, Long Live All Of Us, Glossary delivers a strong rock 'n' soul collection that leans more pronouncedly towards Memphis and Stax Records than it does to Nashville and Music Row. Lead singer and songwriter Joey Kneiser has long been one of the most underrated scribes in indie rock, and he outdoes himself with a stellar collection of songs on Long Live All Of Us." – BLURT
"Long Live All of Us offers a rumbling shake out of complacency. It's not a new Glossary — the album still bears the mix of blue-collar rock energy, rootsy storytelling and unpretentious approachability that the band's been building on for a decade-plus. It's just sharpened and focused, built on the kind of cohesive songwriting that only grows out of years of doing. It bumps like Motown and celebrates like gospel and stomps like Springsteen, but it sounds like Glossary, perfected." – NASHVILLE SCENE
"If there's any justice in this old world, at least a quarter of the people who bought the most recent album by Wilco (America's current can-do-no-wrong sweethearts of the rodeo) will lay hands to Glossary's Long Live All Of Us – one of the year's best band-for-Everyman albums. This is what music sounds like that's played because it has to be – rather than because the band can afford to. You need to partake of this, people." – JAMBANDS / RELIX
"Long Live All Of Us ranks as one of the year's best releases." – SWAMPLAND
"Long Live All of Us doesn't introduce a brand-new Glossary – they're still a Southern rock 'n' roll band, with all the heart and grit that comes along with that descriptor. It just shows their best attributes sharpened, deepened, clarified – refined into the album the band's long-dedicated fans always knew Glossary had in them."  – ART TOWN NASHVILLE
"Long Live All Of Us feels like dancing barefoot in a field with your girl. It's Essential Listening and probably the best album to come out this year."  – NINE BULLETS
CLICK HERE TO WATCH A VIDEO OF THE MAKING OF GLOSSARY'S "LONG LIVE ALL OF US"
FOR MORE INFO ON GLOSSARY:
http://www.glossary.us/
https://www.facebook.com/glossarytn?v=wall&ref=search
FOR MEDIA AND INTERVIEW REQUESTS:
Tony Bonyata
Pavement PR
p: 262.903.7775
e: tony@pavementpr.com
https://pavementpr.com