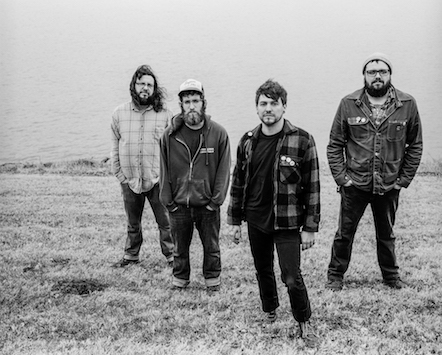 Click here to watch The Tillers' new video "River Boat Dishwashin' Song" via Glide Magazine!
VIDEO PREMIERE: STRING FOLK OUTFIT THE TILLERS GET DOWN AND DIRTY WITH "RIVER BOAT DISHWASHIN' SONG'
The Tillers have been thumping their own distinctive sound of string band style folk music for a decade, riding it all over the country and across the sea. Four studio albums and one live record have won them praise as modern folk storytellers of the national soundscape.
Mid-2017, The Tillers holed up at Candyland Recording Studio in Dayton, KY with producer Mike Montgomery (Jeremy Pinnell, The Breeders) and tracked ten new songs, live to 2" tape. The recordings showcase the diversity of their writing and musicianship, from hard-tackle thump to tender graceful melody – lightening-fast banjo to intricate guitar flat picking, plaintive fiddle, deep anchoring bass and clear tenor harmonies.
Fueled by life, family, history, travel and politics, the new self-titled LP is the band's most engaging record to date. Singer-songwriter-guitarist Sean Geil says of the new record, "This album is definitely more aggressive than past efforts. At our core we are still a traditionally rooted string band, but I'd say our punk rock roots are more visible on this album. And the addition of Joe Macheret on fiddle has added a new dynamic and allowed us to explore new territories as well as fill out the overall sound."
Today Glide is excited to premiere the hilarious video for one of the album's rowdiest tunes. "River Boat Dishwashin' Song" is a nostalgic meditation on Mike Oberst's first job as a dishwasher. The song mixes old timey Appalachian music – the kind you can picture a ragtag gang playing in a circle on the deck of a riverboat – with a loose folk sound. The best part about the video and the song is that it's totally based on a true story despite sounding like it could be an old tall tale. It also showcases The Tillers' ability to let loose and have a good time with their instruments, and it's easy to image the guys playing it while sitting around a campfire – on the banks of a river perhaps – and passing a bottle of moonshine.
Though his riverboat dishwashin' days are long gone, his vivid and humorous memory of the incident provided perfect material for the song:
"I was 14 years old when I got my first job washing dishes on a floating restaurant just a quick bike ride away from my home on the banks of the Ohio River. It was a good job to have as my first and it kicked off a long career in the arts of dirty dish sanitation. I could come to work as dirty as I wanted to, feed the ducks, and take long breaks staring at the river just dreaming about the day I might cut the old boat loose and set off on a real adventure. That dream was cut short when she sprung a leak and sank during a lunch rush. Everyone survived to tell the tale. Yo-ho, yo-ho a dishwashers life for me!"
The Tillers self-titled album is out now on Vinyl, CD and Digital Platforms via SofaBurn Records.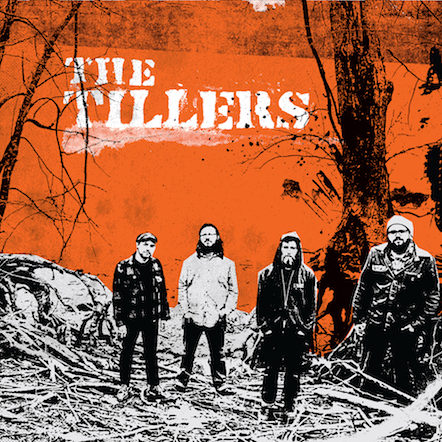 THE TILLERS 2018 TOUR DATES
5/27 Martinsville, OH – Nowhere Else Festival
5/31 Bean Blossom, IN – John Hartford Memorial Fest
6/1 Bean Blossom, IN – John Hartford Memorial Fest
6/2 Batesville, IN – Happy Valley Bluegrass Fest
6/6 Indianapolis, IN – Summer Under The Sails Concert Series
6/9 Sayler Park, OH – Sayler Park Sustains
6/14 Urbana, IL – Iron Post
6/15 Eau Claire, WI – Blue Ox Music Festival
6/16 Davenport, IA – Raccoon Motel
6/23 Effingham, IL – Moccasin Creek Music festival
6/29 Lafayette, IN – Knickerbocker Saloon
7/5 Cincinnati, OH – Washington Park
7/14 Mt. Solon, VA – Red Wing Roots Music Festival
7/19 The Plains, OH – Eclipse Company Store
7/20 Cincinnati, OH – 3650 Warsaw Ave,
7/26 Huntington, WV – Camden Park
7/27 Huntington, WV – Camden Park
7/28 Lexington, KY – Cosmic Charlie's
8/3 Madison, WI – Sugar Maple Folk Fest
8/25 Friendship, IN – Whispering Beard Folk Festival
7/2 Cookeville, TN – Muddy Roots Music Festival
(additional dates to be announced soon)
Photo credit: Michael Wilson
https://glidemagazine.com/206519/video-premiere-string-folk-outfit-the-tillers-get-down-and-dirty-with-river-boat-dishwashin-song/