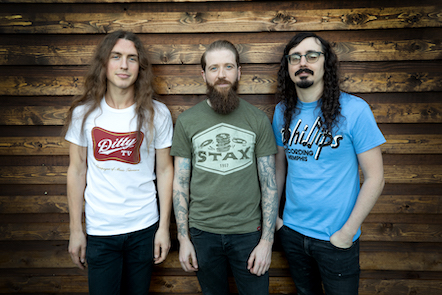 Click here to check out The Dirty Streets' new single "Tell The Truth" via Glide Magazine
SONG PREMIERE: DIRTY STREETS EXUDE 70S ROCK AND ROLL BRAVADO WITH BLUESY TAKE ON OTIS REDDING'S "TELL THE TRUTH"
Today Glide is excited to premiere "Tell The Truth," one of the standout tracks on the new album. Coming in hot with a wave Jimi Hendrix-esque guitar that turns into a loose blues riff, Toland sings in a style that feels equal parts Dan Auerbach and cranked up 70s rock and roller. Backed by a steady in-the-pocket beat, he rambles along with little flourishes of guitar before laying into a blistering solo at the tail end of the song. The song is both a faithful rendition of Otis Redding's classic song and an inventive, bluesy interpretation that feels feisty and modern.
Toland explains the inspiration behind recording Redding's tune:
"It's rare that a song connects with me on a level deep enough to make me want to record it, but when I first heard Otis Redding's version of the song, I knew I wanted to cover it. It seemed so natural to play that our personal arrangement of it just flowed out in a natural way. The style that came through on the Otis Redding version was definitely the definitive sound of Booker T and the MGs as the backing band. Instead of trying to imitate that, we just tried to get the same feel on it. "
Dirty Streets' Rough and Tumble will be released on limited vinyl, CD and digital & streaming platforms on July 31st via Alive Naturalsound Records.