Click here to listen to Buffalo Killer's new single "Need A Shangin'" via Glide Magazine
SONG PREMIERE: BUFFALO KILLERS BALANCE HEAVY PSYCHEDELIC RIFFS AND SOCIAL COMMENTARY ON "NEED A CHANGIN'"
For over a decade now Ohio heroes the Buffalo Killers have been shredding their way across America with their own brand of psychedelic rock that is as much for the workingman as it is for the bong ripper. Falling somewhere between the thick Southern groove and soul of the Black Angels and the grungy darkness of Soundgarden with a touch of Black Sabbath thrown into the pot, the four members of the Buffalo Killers have always been happy doing exactly what they want. Their passion for making music on their own terms and for monumentally tripped out riffs has earned them a loyal following well beyond their hometown of Cincinnati.
Now the band is gearing up to release their eighth album, Alive and Well in Ohio, which comes out October 20th on Alive Naturalsound Records.Created and produced by songwriting brothers Zachary and Andrew Gabbard, the warm, consciously imperfect, and raw sound finds its inspiration in seasons of change, life, longing, love and family. The universal truth that the only constant is change is woven throughout the 12 songs. The album, conceptually, is inspired by the desire to create something homegrown and real. Pull up the faders and you can hear the guys singing, stomping, clapping and bleeding into each other's mics… on their own time, in their own space. They captured the melodies as they emerged. It was recorded at their Howler Hills Farm analog studio on their own terms. Equipped with only the knowledge they had gained over the years, the band crafted this album without rules or pressure.
Today Glide is excited to premiere the tune, a song that feels straight out of the 70's with its echoey riffs, Ozzy Osbourne-esque vocals, and lyrics charged up by the tumultuous times we face in America. The song's heady blend of social commentary and psyched out rock and roll with monstrous guitar solos definitely brings to mind the music being made by acts during the rough years of the Vietnam War. Truth be told, we're living in some rough years and the future is anything but certain, so Buffalo Killers have given us a fitting nugget of music and lyrics to dwell on.
Reflecting on the inspiration behind the song, singer/songwriter/bassist Zach Gabbard has this to say:
"I wrote the lyrics to 'Need a Changin" in the days after there was an incident involving a gun at my kids' school. All the terrible shit in the world had hit too closely to my heart. Like we're singing, "we need a changin, need it now," and that's more relevant now than ever. "
Buffalo Killer's Alive and Well in Ohio will be available on limited edition vinyl, CD, digital and streaming formats October 20th via Alive Naturalsound Records. Pre-order the Limited Edition Starburst Vinyl Edition of the LP.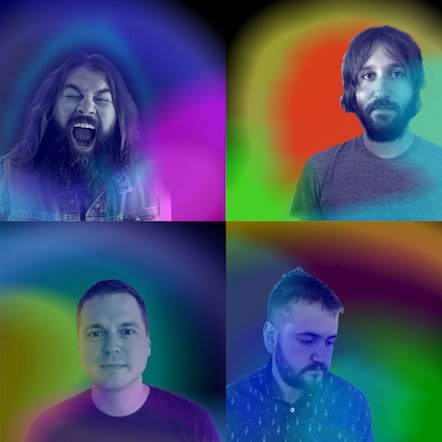 Photo credit: Erin Gabbard
https://glidemagazine.com/193083/song-premiere-buffalo-killers-balance-heavy-psychedelic-riffs-social-commentary-need-changin/