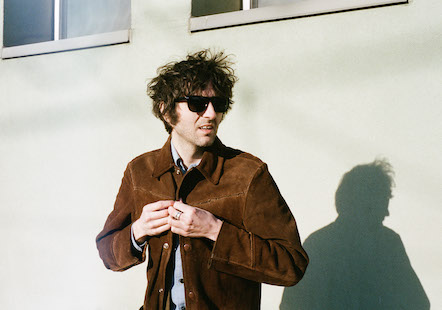 Click here to listen to Jerry Leger's new single "Canvas of Gold" via Glide Magazine
GLIDE SONG PREMIERE: JERRY LEGER FINDS HOPE IN THE SONG WITH ROAD-WEARY COUNTRY ROCKER "CANVAS OF GOLD"
Jerry Leger has a thing for ghosts. The Toronto singer/songwriter confirmed it a couple of years ago when he went on a personal journey to explore many of Ontario's largely unknown ghost towns, having been inspired by the writings of historian Ron Brown. Leger has immortalized one of those towns, Burchell Lake, on his new album Time Out For Tomorrow (out November 8th via Latent Recordings), containing 10 portraits of the impermanence of life, love, or simply catching a glimpse of a shooting star.
Yet, other ghosts reside much deeper in Leger's songs. Whether they're the voices of Roy Orbison, Lou Reed, Gene Clark, Rick Danko or Ronnie Lane, they naturally complement the universal truths at the core of Jerry Leger's music, along with his undying faith in rock 'n roll as a way for all people to find common ground.
Time Out For Tomorrow continues Leger's run of consistently high output and displays the finely honed artistic vision that has been evident since 2005 when, at age 19, he released the first of nine studio albums, along with three more with his side projects The Del-Fi's and The Bop-Fi's. It's added up to a body of work that was recently celebrated with the European-only compilation Too Broke To Die, aimed at Leger's growing fan base in Britain and the EU.
Most of those listeners didn't discover Leger until his 2014 album Early Riser, his first with Michael Timmins of Cowboy Junkies handling production duties, as well as the first to be released on the Junkies' label, Latent Recordings. The combination of Timmins' capture-the-moment production aesthetic and the Rolling Thunder-esque chemistry of Leger's longtime band The Situation (plus a few special guests) now appears unbeatable. And although Time Out For Tomorrow may not be as expansive as Leger's previous Timmins-produced effort, the acclaimed 2017 double album Nonsense And Heartache, its more concentrated dose of everything Leger does best is just as potent.
In keeping with his love of all things vintage, Leger is a voracious vinyl collector and notes that when recording Time Out For Tomorrow, the two albums he was listening to most often were Lou Reed's Coney Island Baby, and Nick Lowe's The Impossible Bird. He says their influence had more to do with the overall sound he wanted to project rather than any specific musical or lyrical content.
Canada may be known more these days for punching above its weight in the global pop music field, but its long and storied tradition of singer/songwriters refuses to die. Jerry Leger is carrying that torch, and if there's any further proof needed that he's at the vanguard, just listen to Time Out For Tomorrow.
Today Glide is excited to premiere "Canvas of Gold", one of the standout tracks on the new album. Awash in slide guitar and organ, Leger's naturally soulful and folk vocals fit perfectly over the track's shimmering optimism. That isn't to say the lyrics are hopeful, but the best artists are able to turn the darkness of life into a unifying piece of music. With "Canvas of Gold", we get the kind of sentimental and rootsy blues-meets-country soul that is reminiscent of the more faster tunes of Magnolia Electric Co. while also bringing to mind a 70s country rock sound.
Jerry Leger describes the inspiration behind the song:
"It's a road worn hustlin' song. I come from family where commitment and hard work has always been valued over how much money you had. It's what you do with it when you have it but the rich get richer and the poets die in the gutter. I'm trying to find optimism in the song though. Hank Williams once said something like a song ain't nothing in the world but a story with music set to it. I kinda think of songs starting with a fresh canvas and what little dabs of words on paper and notes you play create the story you wanna tell. You never know where they'll go and where they'll take you."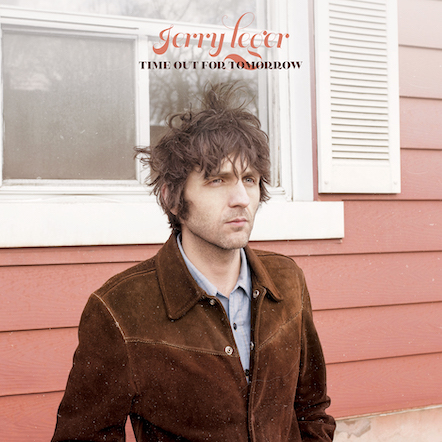 Jerry Leger's new album Time Out for Tomorrow will be available on vinyl, CD, digital and streaming formats on November 8th via Latent Recordings.
Photo credit: LPPhotographs
glidemagazine.com/230861/song-premiere-jerry-leger-finds-hope-in-the-song-with-road-weary-country-rocker-canvas-of-gold