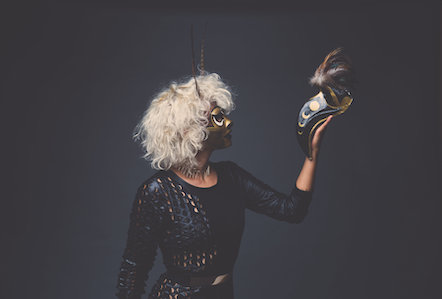 Click here to watch Dani Bell and the Tarantist's new music video "Mystery" via Glide Magazine
Dani Bell and the Tarantist is an American rock band based in San Diego, California, led by singer-songwriter, vocalist and multi-instrumentalist Dani Bell. Inspired by the early days of Motown, Dani Bell and the Tarantist creates a modern style of dreamy psychedelic pop. The band records and tours as part of the Redwoods Music record label and musicians collective, which adapts Bell's bedroom compositions into intimate songs with expansive arrangements.
With their sophomore record Wide Eyed, which is due out on January 18, 2019, Dani Bell and the Tarantist awake from the dreamy pop reveries that fueled their 2015 debut, Dark West, to contend with a present day that's taken a greater emotional toll. While their previous effort lent the intimacy of Bell's vulnerable vocals to romantic whispers, here they're compelled to answer the shifting contexts of an unsettling world, offering turns of disenchantment, wariness and resilience.
For an artist who sings with vulnerability and introspection, Bell offers scarce hints of a persona through her performance with her band. On stage, the singer's face is partly concealed by a feathered commedia dell'arte mask, which she procured in the Venice Republic. Her body reveals only a compulsive devotion to the music, the possessed dancing ecstasy of a tarantist. CLICK HERE TO READ MORE