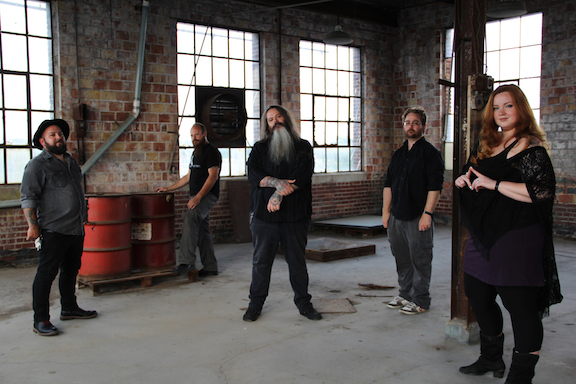 CLICK HERE TO LISTEN TO CRICKETBOWS' NEW TRACK "GAMES PEOPLE PLAY" FROM THEIR NEW "COMMUNION" EP VIA GLIDE MAGAZINE
SONG PREMIERE: OHIO'S CRICKETBOWS SHARE EXUBERANT ROCKER "GAMES PEOPLE PLAY"
In their home state of Ohio, the Cricketbows have carved out their own psych-rock sound and in the process they've won over loyal fans. Their sound is both catchy and strikingly original, but when it came time to record their new album the band decided to do something different. The five members of the band decided to mine their own favorite bands for inspiration, specifically the ones that had the biggest impact on them while growing up. As a result, they found themselves influenced by classic acts like The Beatles, The Byrds, Little Feat, The Allman Brothers, Fleetwood Mac and The Grateful Dead, as well as '80s and '90s college radio and indie stalwarts like R.E.M., The Replacements, X, Uncle Tupelo and Lollapalooza generation giants like Jane's Addiction, Pearl Jam, Nirvana and their hometown heroes, Guided By Voices and The Breeders.
Produced by Buffalo Killers' Zachary Gabbard, this six-track effort, entitled Communion, is the band's first release since their 2015 debut album, Diamonds (produced by Grammy Award recipient Brian Olive). The EP, which drops on September 8th via Mosquito Hawk Records, will also coincide with the release of a full-length film entitled "Where The Ocean Meets The Sky" that will feature behind-the-scenes footage and videos for all of the songs from Communion.
Today Glide Magazine is premiering one of the standout tracks on Communion. "Games People Play" is an exuberant pop-laden rocker. Lively harmonies and soaring guitars give the song a pumped up 70's rock and roll sound, and it is clearly one of the loudest, fastest tunes on the EP.
Reflecting on the song, the Cricketbows frontman Chad Wells has this to say:
"I had just learned that Donovan had shown The Beatles a little chord shape trick while studying with the Maharishi and that shape was the basis for the chords that made the song 'Blackbird' on the White Album. I decided that I wanted to write a song using that trick and this is what came flowing out. It starts way back in the '70s with me playing Batman with my friends and getting ditched and then it rolls through stuff that is reality for kids with divorced parents and even a little bridge that's aimed at the current ruling class in America."
Cricketbows release Communion on Mosquito Hawk Records September 8th. For more music and info visit cricketbows.com.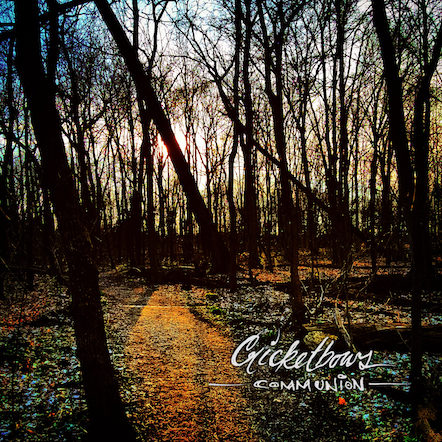 Photo credit: Kyle Sweney
https://glidemagazine.com/187326/song-premiere-ohios-cricketbows-share-exuberant-rocker-games-people-play/