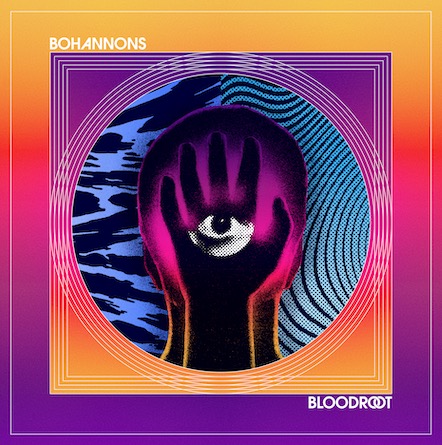 Click here to listen to Bohannons' new single "Sleep Rock" via Glide Magazine
SONG PREMIERE: BOHANNONS REMEMBER THE GOOD TIMES WITH HARD-CHARGING "SLEEP ROCK"
In 2006 Chattanooga rock and rollers the Bohannons would set out on their first American tour, retracing their steps year after year and setting off in new directions all the while. What would start as archaic recording processes would eventually bring them to some of the most well-known studios in the country, from Electrical Audio in Chicago to Chase Park Transduction in Athens, GA and on to Dialback Sound in Water Valley, Ms.
Every album from 2010's Days of Echo to 2015's Luminary Angels is an invitation to listen and look into both the blessings and burdens of the working class south. The framework of the titles dare to encompass the best of rock, blues, country, power pop, punk and metal.
On April 5th the band will release their new LP Bloodroot on Cornelius Chapel Records. Frontman Marty Bohannon cites the album as being "inspired by our home, family, friends, and this indelible planet. The songs are vignettes of this wild journey we are on which is never short of high nor low, and never lacking in love and spirit."
Today Glide is excited to premiere "Sleep Rock", one of the standout tracks on Bloodroot. The song is a raw chunk of rough and tumble Southern punk rock that is sang from the heart. The band lays into hard-charging riffs and grooves while Bohannon sings his freakin' heart out as he reflects on life after that piece of shit Donald Trump won the electoral vote and started driving this country straight to hell. Bohannon has angst in his voice as he almost seems to be begging us to go back to a time when hate and division didn't define every moment. Of course, there is plenty of guitar shredding, but "Sleep Rock" shows the Bohannons as one of the great underrated crafters of songs.
Marty Bohannon describes the inspiration behind the song:
"This is my ode to everyone that slept on the 2016 Presidential election. Every day for the last two years I feel like I'm in a dream-like state – a stress dream. Stranger than fiction. In some parallel universe things are on course. This song is a map to get back there. We can right the wrongs somehow. The narrator says 'don't accept this,' remember the good times and go back."
Bohannons' Bloodroot will be available on vinyl, CD, digital and streaming formats on April 5th via Cornelius Chapel Records.