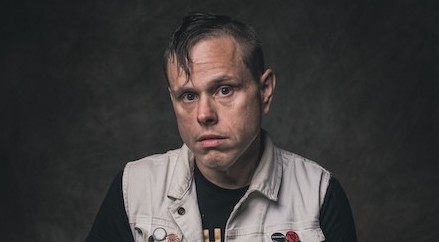 VIDEO PREMIERE: AUSTIN LUCAS REVELS IN PUNK SUBCULTURE WITH ALT-COUNTRY ROCKER "DRIVE"
Austin Lucas is a punk journeyman, activist and songwriter from Bloomington, Indiana. Consumed by an overdeveloped sense of wanderlust as a young person, Austin spent his formative years in the driver's seat of various beat-up Ford Econolines. Burning through countless miles and living the world over, he's made his home everywhere from the American West Coast to the Czech Republic.
Today Glide is excited to premiere the video for "Drive," one of the standout songs on the new album. Filmed in moody black and white, the video captures a cast of characters, including Lucas, wandering city streets by foot and by taxi. Compared to Lucas' more country-inspired work, the song finds the talented songwriter shifting gearings into a everyman alt-country rock and roll. With feisty electric guitar and a quick and steady beat, the song lets Lucas put his twangy and powerful vocals in the spotlight. Comparisons to Jason Isbell are obvious, but Lucas also taps into his own unique sound as he balances heartfelt lyrics with a rocker's edge. Ultimately, the song is a perfect example of this troubadour's ability to continually progress his sound.
Lucas describes the inspiration and process behind the song and video:
"I initially had other arrangements for the making of this video, which fell through quite last minute. In the end, by some amazing coincidence, my friend and wonderful filmmaker – Patrick Jankowski, wrote a message offering to make a video. In earnest, I organized some of my dearest friends in Berlin and we set about making a video that is a celebration of friendship and love.
CLICK HERE TO READ MORE AND TO CHECK OUT THE PREMIERE