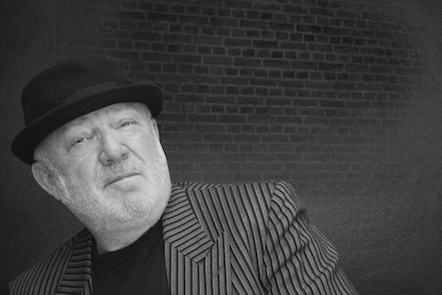 Arthur Alexander Has One Very Good Bar Left
by Marc Michael
From the Communist East to the rock-n-roll West
Rock and roll is a genre rife with stories of excess, debauchery, groupies, drugs, destruction and indulgence, all of which can make for an interesting weekend, but it's good to know there are still some powerful and uplifting stories too.
Take Arthur Alexander, for example; a young man in a Communist bloc country when rock first rolled over the world.
While folks in the West insisted it was just a passing fad and folks in the East dubbed it another example of western decadence, the young Warsaw native saw nothing less than opportunity and the shape of things to come. One guitar and a whole lot of rebellious attitude later, he found himself deported from his native land and on his way to New York City just in time for the advent of punk rock. That's where he helped found The Poppees, a CBGB mainstay and one of the hottest bands of its era.
Arthur eventually left The Poppees to form Sorrows, a power-pop ensemble that soon had a record deal with CBS and a hit debut album called Teenage Heartbreak. After enjoying some success with Sorrows, Arthur left for Los Angeles where he's worked steadily as a producer, racking up album after album for a small army of up-and-comers.
If the old adage "Those who can, do; those who can't, teach" has any merit at all, then Arthur is firmly a doer, because for all of his immersion in helping others make their music, he never stopped writing until finally, he had what he considered a solid album's worth of tunes and that brings up to the present with the upcoming release of his debut solo album, One Bar Left.
The culmination of a lifetime spent making rock and roll music, One Bar Leftis a masterpiece evincing elements of Mersey Beat, rockabilly, proto-punk and, so help me, Phil Spector's "Wall of Sound."
It is a musical tour from the time that rock music was a fledgling art form up through the moment when the music of rebellion rebelled against itself, answering the profusion of ungainly, overproduced albums with a return to the basics of speed, power and simplicity.
It simply isn't possible to pigeonhole this collection of 17 tracks; it is a beautiful cross-section of an era, with elements of Beatles, Stones, Byrds, Bowie, Costello, and much, much more. The vocals are melodic, the drums are straightforward and no-nonsense, and the guitar work is simply pure, golden rock and roll. [CLICK HERE TO READ MORE]
http://www.chattanoogapulse.com/music/features/arthur-alexander-has-one-very-good-bar-left/