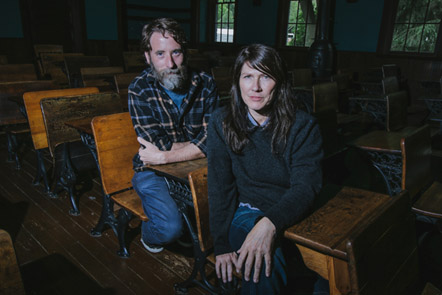 CLICK HERE TO WATCH R. RING'S (FEATURING THE BREEDERS' KELLEY DEAL & AMPLINE'S MIKE MONTGOMERY) NEW VIDEO, "LOUD UNDERNEATH" VIA DANGEROUS MINDS!
R. RING'S "LOUD UNDERNEATH" IS NOW AVAILABLE AS A 7″ VINYL SPLIT-SINGLE WITH DETROIT POST-PUNK BAND PROTOMARTYR | CLICK HERE TO ORDER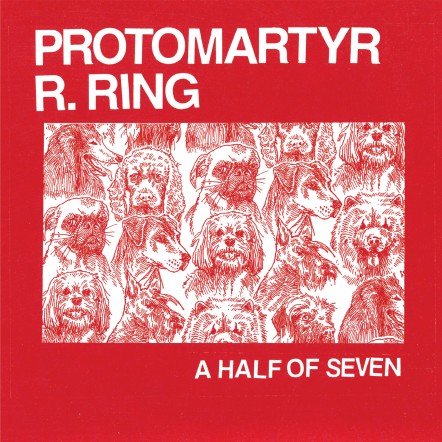 IN ADDITION R. RING HAVE ALSO RELEASED ANOTHER 7″ VINYL SPLIT-SINGLE WITH KENTUCKY GARAGE-ROCKERS QUAILBONES FEATURING THE RESPECTIVE TRACKS "SINGING TOWER" & "A TIP TO TRICK THE TIDE" | CLICK HERE TO ORDER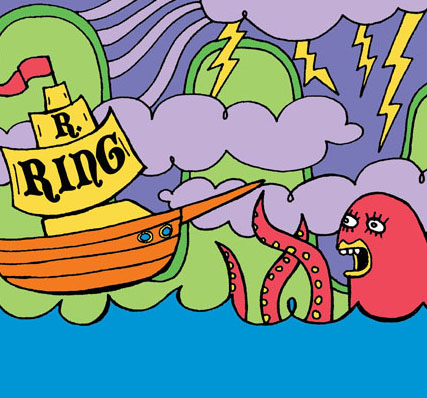 R. Ring is Kelley Deal and Mike Montgomery. It is voices, guitars and keys. It is sparse, chaotic, abrasive and lulling, often within the same song. It is new. It is, at the very least, a stark departure from the music they make in their other bands (Kelley with The Breeders and Mike with Ampline).
Kelley lives in Dayton, Ohio. Mike lives in Dayton, Kentucky.
Dangerous Minds is currently premiering R. Ring's new Paul Klee-inspired video "Loud Underneath" which was created by artist Cy Gaven.
MORE INFO ON R. RING:
http://rring.tumblr.com
https://www.facebook.com/rringsings
MEDIA REQUESTS:
Tony Bonyata
Pavement PR
e: tony@pavementpr.com
https://pavementpr.com