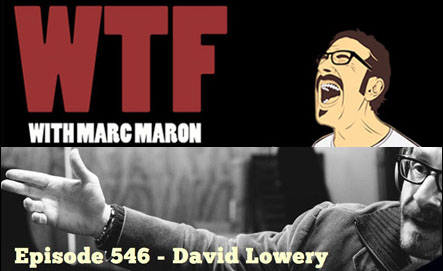 CLICK HERE TO LISTEN TO THE INTERVIEW!
Episode 546 – David Lowery
Two of Marc's favorite bands, Camper Van Beethoven and Cracker, share a common denominator: Frontman David Lowery. Marc and David discuss the eclectic styles of both bands and why Cracker is having a bit of a renaissance with young people. Plus, David shares his thoughts on the challenges posed to songwriters by the rise of digital music. This episode is sponsored by Prosper and Shipstation.com.
http://www.wtfpod.com/podcast/episodes/episode_546_-_david_lowery