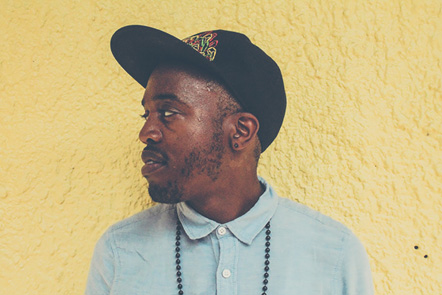 CLICK HERE THE LISTEN TO DURAND JONES & THE INDICATIONS' NEW SINGLE "SMILE" VIA BULLETT MEDIA!
Durand Jones & The Indications are Soulful Perfection on 'Smile'
By Luke O Neil
There are certain types of music that require lengthy introductions in order to pinpoint the multiple layers of genre and influence packed therein. And then there are others, like "Smile," from Durand Jones & The Indications, that are simply and instantly recognizable for what they are.
The song, which will be instantly appealing to fans of the likes of Charles Bradley and Leon Bridges is the essence of soulful rock and roll.
"'Smile' was originally about going through grad school," Jones, who got his start singing in church in rural Louisiana, explains. "When we were writing this song, I was stressed and miserable when it came to school. People would ask me would ask me how I was doing and I would say, 'Oh I'm fine,' just so that we could go on with our day. I wasn't the only one, I noticed most people did the same thing. So I really wanted to talk about that, trying to get by with a fake smile. I showed up to play music with Blake and Aaron one Sunday and they warped the lyrics around to be a love song. I didn't mind it though, it definitely worked. But whenever I sing that song, I'm channeling those feelings that bring me back to those crazy ass days."
"Smile" comes from the group's forthcoming self-titled debut album, out July 1 via Colemine Records.
http://bullettmedia.com/article/durand-jones-the-indications-are-soulful-perfection-on-smile/