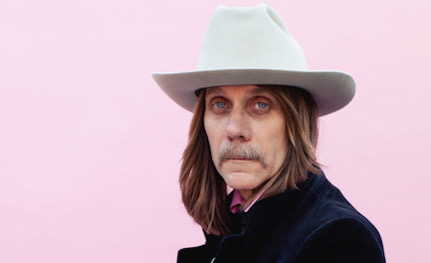 Click here to listen to GospelbeacH's new single "Dark Angel" via Billboard.
GospelbeacH Takes It Back to Laurel Canyon With 'Dark Angel': Premiere
by Gary Graff
Brent Rademaker wanted to "make some rock n' roll" with Let It Burn, the third album from his band GospelbeacH — whose "Dark Angel" is premiering exclusively below. But there was also a certain kind of rock n' roll Rademaker wanted to create, whose philosophy dovetailed with the lush, Laurel Canyon-inspired vibe of the 11-track album.
"I really wanted to do what my heroes do," Rademaker, also a co-founder of Beachwood Sparks and Further, tells Billboard. "I wanted to marry what was happening in my life in the last year with the craft of songwriting. When you talk about (Tom) Petty and Jackson Browne and Joni (Mitchell) and (David Crosby) — I'm not comparing myself to them at all, but they wanted to make rock n' roll records that reflected their life and also make some nice little songs and make it sound as good as you can without overdubbing the shit out of it." In Rademaker's case that meant dealing with the death of his father and the end of his marriage, as well as external concerns such as the California wildfires and the 2018 shooting at the Borderline Bar and Grill in Thousand Oaks, Calif.
"I definitely wanted to do that cathartic thing, where you write song about what's going on with your life, even if it's kind of gnarly, and make it listenable," says Rademaker, who wrote Let It Burn's songs with drummer Trevor Beld Jimenez, quickly adding that "none of it's hurtful to anybody at all, but it's super real."
"Dark Angel," the album's muscular but melodic first single, "says everything about what's going on with me," according to Rademaker. "It's not so much about a person as it is a dark feeling," he explains. "And it's more about letting all those things go, getting rid of the dark feelings and those negative emotions. In the past I've been notorious for handling bad news really shitty. So when I was writing for this (album) and some truly bad things happened — my father dying, the lady I loved leaving me — I said, 'I'm gonna handle this the right way,' and I was really proud of myself. I kept it really mellow. I had some anger and some hurt, but I didn't want to put that on tape in the same way I might have before." CLICK HERE TO READ MORE