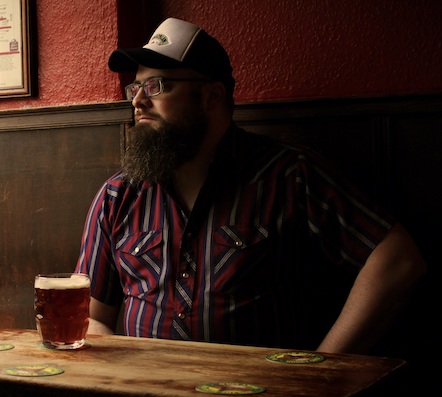 Click here to check out Ags Connolly's' new single "Say It Out Loud" via Glide Magazine
Ags Connolly Reminisces On Friendship in Tejano-American Flavored 'Say It Out Loud': Exclusive
by Annie Reuter
Ags Connolly embraces Tejano and American influences within the traditional country ballad "Say It Out Loud," which Billboard premieres today (Sept. 25).
Accordion features coupled by delicate strums of an acoustic guitar and Connolly's deep and emotive vocals bring the throwback tune to life.
"This song was one I tried to write for a while," the English singer-songwriter tells Billboard. "The 'troubadour' mentioned is a real person — we played a few shows together at a time when we were both a little jarred and rudderless. The chorus is essentially a direct quote from him. It stuck with me and I suppose I felt it applied to me too."
"Say It Out Loud" is featured on Connolly's forthcoming third studio album, Wrong Again, out Nov. 1 via Finstock Music. Connolly says he tried to combine the story of his life and his friend's within the track, and initially had the idea that "Say It Out Loud" would be a driving song.