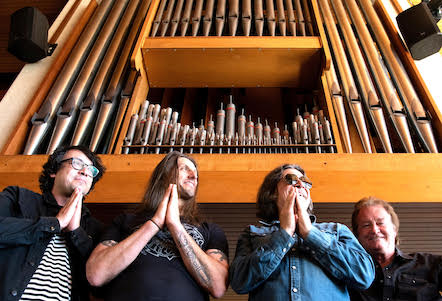 Click here to listen to the premiere of Datura4's new title track "Blessed Is The Boogie" via Billboard.
Datura4 Proves 'Blessed Is the Boogie' With New Album's Title Track: Premiere
by Gary Graff
Dom Mariani says the goal for his third Datura4 album was "to just keep improving, really." And the veteran Australian rocker can certain make that case for Blessed Is the Boogie, whose title track is premiering exclusively below.
"I think the third album in we're probably starting to get a bit more momentum, songwriting-wise," Mariani tells Billboard. "I approach it song by song; I don't say, 'We're just gonna go down there and play boogie.' For me it's about songs — as long as there's a riff or a melody that kind of makes us feel good, that's how we work. We don't have a preconceived idea of how we want to sound or how a song should sound. These songs really just come and we just enjoy putting them together. We have broad, very eclectic kinds of tastes in this band."
That's certainly borne out in Datura4, a quartet Mariani formed around 2014, following tenures with bands such as the Go-Starts, the Stems, the Someloves, DM3 and others, as well as three solo albums. Blessed Is the Boogie certainly wears the group's debt to John Lee Hooker and other boogie masters proudly on its sleeve. But tracks such as "Not For Me" and "Cat on a Roof" are more expansive and compositionally ambitious, while the acoustic-flavored "City of Lights" hews toward some of Mariani's power-pop background.
"I think we hinted at the end of the second album (2016's Hairy Mountain) that we were going in that kind of direction," Mariani notes. "Some songs are definitely a progression, I guess. The keyboard came into play and that sort of expanded the sound as well."
Mariani is still happy to celebrate boogie, though, as the title track bears out. "We dig the forefathers of that thing — Canned Heat and John Lee Hooker and ZZ Top were influences on me as a young guy, getting into music," he says. "There were a couple of bands doing it here in Australia in the early '70s, too, one called Carson and another, Band of Life. I used to check them out when I was a kid and really dug that kind of groove and it just infiltrated my style. (Datura4) has really let me dig into that." [CLICK HERE TO READ MORE]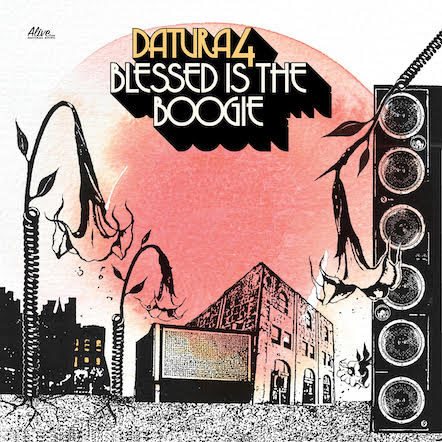 https://www.billboard.com/articles/news/8497819/datura4-blessed-is-the-boogie