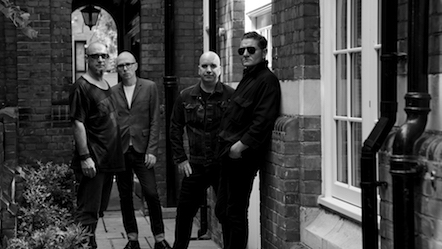 Nitzer Ebb: Three Decades of Pounding Beats and Smashing Stereotypes
by HANS ROLLMANN
As they prepare to hit the road again in their original 1982 lineup, Nitzer Ebb's Douglas McCarthy reflects on the long road that brought the EBM pioneers to where they are today.
NITZER EBB 1982-2010: THE BOX SET
NITZER EBB
Pylon Records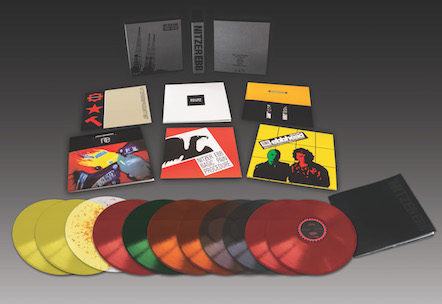 When a handful of teenagers strode on stage in London's Chelsea in 1982, propelled by their own "bloody-mindedness" yet half-paralyzed with stage fright and bewildering the sound techs with their lack of guitars, few probably predicted they would pioneer the genre of EBM (electronic body music) and still be going strong over three decades later.
But then, nothing about Nitzer Ebb has been predictable. As the group prepares to release a ten-LP retrospective and hit the road again in their original formation (McCarthy along with Bon Harris, David Gooday and Simon Granger) with the newly reworked material, co-founder Douglas McCarthy reflects that Nitzer Ebb was driven by two key tendencies. On the one hand, the ambitious teens followed a mantra of "next step": each time they achieved one goal, they would set themselves a higher one (play their hometown; play London; release an album). Before they knew it, they were a signed band.
On the other hand, once they were signed and releasing albums, they made each album a sort of reaction against the previous one, with the aim of avoiding predictability and pigeon-holing.
"Whenever we made an album it was normally a reaction to the previous album, in terms of our personal growth and being relatively quick to be bored with it," he explains. "As soon as we finished [one album] … we immediately went about, not trying to discredit the previous album, but for our own enjoyment create something very different." [CLICK HERE TO READ THE FULL INTERVIEW]
https://www.popmatters.com/nitzer-ebb-three-decades-beats-2610382336.html?rebelltitem=1#rebelltitem1