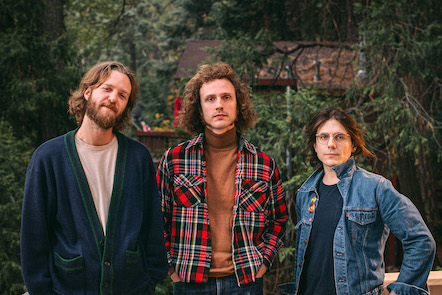 Triptides' "Moonlight Reflection" Is a Sun-Baked Stunner — About the Night Sky
BY MATT WALLOCK
Triptides have become a staple of Southern California's sun-baked, surf-tinged psych-rock scene over the last decade, and now the Los Angeles trio is gearing up to release a new album called Alter Echoes, due next month via Alive Naturalsound Records. Today, the band continues to live up to its name with a dreamy, hallucinogenic new single premiering below.
"Perhaps the most laid back track on the record, 'Moonlight Reflection' is a love song gliding through the darkness of a clear night," vocalist and multi-instrumentalist Glenn Brigman tells American Songwriter.
The track opens with a breezy, undulating intro, but the first verse sets the scene: "In the dead of night, see the moon reflecting the light / Do you feel alright? Don't run and hide." Brigman's spaced out vocals are barely tethered to the instrumentation below. Eventually those vocals give way to a heady, transcendent guitar solo—the kind of guitar solo that begs to be performed outside on a warm summer night.
READ MORE