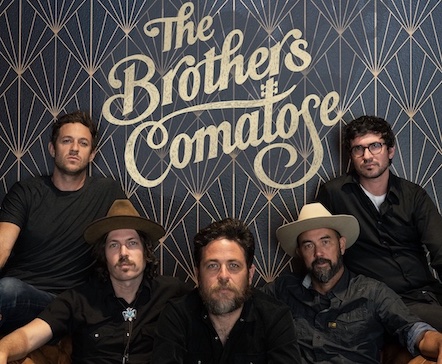 Exclusive Premiere: The Brothers Comatose Release "Working For Somebody Else"
BY JACOB UITTI
American Songwriter is premiering the latest single, "Working For Somebody Else," from the San Francisco-based bluegrass band The Brothers Comatose.
The new song is part of their new LP, When It All Falls Apart, the five-piece string band is set to release in May. The group, which is comprised of brothers Ben (guitar, vocals) and Alex Morrison (banjo, vocals), along with Steve Height (bass), Philip Brezina (violin), and Greg Fleischut (mandolin), have a number of tour dates in the works, too, which you can see below.
As the new song's title may suggest, the track is an acoustic-centered tune about doing it for yourself. The band sings in unison, I'm tired of working for somebody else. I can get along just alright all by myself. I'm gonna bust that old dusty guitar right off the shelf. I'm doing things my way.