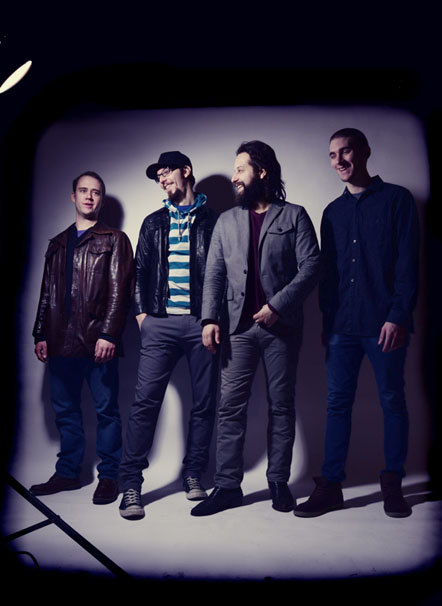 CLICK HERE TO LISTEN TO HOLLIS BROWN'S NEW SINGLE "COMPLETED FOOL" VIA ALLMUSIC!
Song Premiere: Hollis Brown, "Completed Fool"
By Chris Steffen
New York's Hollis Brown continues to deliver their stomping, warm classic rock sound on "Completed Fool," a track from their upcoming Record Store Day EP, Cluster of Pearls. You might know them from their four-star debut, Ride on the Train, or Hollis Brown Gets Loaded, a track-by-track reimagining of the Velvet Underground's classic Loaded.
"This is one of the first songs that me and Jon (Bonilla) wrote at the start of our band," frontman Mike Montali wrote. "We were listening to a lot of The Smiths and hanging in his garage in Queens that we painted all types of colors and hung all these pictures and posters up. The song just kept hanging around and we couldn't get the feel right for it until now."
Cluster of Pearls will be released on Record Store Day, April 16, on nifty purple starburst vinyl.
http://www.allmusic.com/blog/post/song-premiere-hollis-brown-completed-fool