Download a hi-res band photo of Those Pretty Wrongs (courtesy of Curation Records) and Those Pretty Wrongs / Zed For Zulu album art
CURATION RECORDS TO REISSUE THOSE PRETTY WRONGS' (FEATURING BIG STAR'S JODY STEPHENS W/ LUTHER RUSSELL) FIRST TWO ALBUMS THOSE PRETTY WRONGS & ZED FOR ZULU AS A SPECIAL 2xLP VINYL GATEFOLD SET | OUT FEBRUARY 2022
Jody Stephens and Luther Russell are Those Pretty Wrongs…
Those Pretty Wrongs (2016) & Zed For Zulu (2019) were both released to great critical success and the duo toured much of the US and EU delighting crowds with Those Pretty Wrongs music. There's an undeniable influence of Stephens' former band (Big Star) in the breezy melodies, the strong, simple and straightforward arrangements, beautifully built around the duo's harmonies. Both albums were originally recorded at the legendary Ardent Studios in Memphis.
Billed as "Double the PRETTINESS for the price of one" and inspired by the classic truck-stop LP two-fers (along with the desire to update the vinyl pressing with premium cutting, and packaging) Curation Records has teamed up with Those Pretty Wrongs to not only put their two LPs back in print, but to also remind the world of the power of "pretty music."
The deluxe reissue of Those Pretty Wrongs / Zed For Zulu will be available as a Limited 2xLP Vinyl Gatefold Set, as well as CD and digital/streaming formats February 2022 via Curation Records.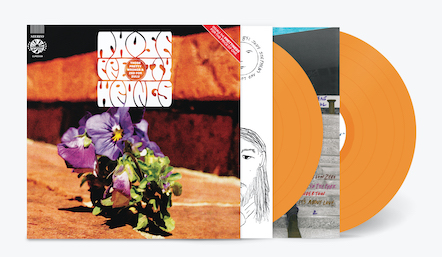 FOR MORE INFO ON THOSE PRETTY WRONGS:
http://www.thoseprettywrongs.com
https://www.facebook.com/thoseprettywrongs
FOR MORE INFO ON CURATION RECORDS:
https://curationrecords.com
FOR MEDIA & INTERVIEW REQUESTS:
Tony Bonyata
Pavement PR
e: tony{AT]pavementpr.com
https://pavementpr.com