Click here to download a few new hi-res band photos of The Tillers (credit: Michael Wilson) along with album cover art:
THE TILLERS TO RELEASE THEIR NEW SELF-TITLED STUDIO ALBUM MARCH 23RD ON VINYL, CD, DIGITAL & STREAMING FORMATS VIA SOFABURN RECORDS
The Tillers have been thumping their own distinctive sound of string band style folk music for a decade, riding it all over the country and across the sea. Four studio albums and one live record have won them praise as modern folk storytellers of the national soundscape.
Mid-2017, The Tillers holed up at Candyland Recording Studio in Dayton, KY with producer Mike Montgomery (Jeremy Pinnell, The Breeders) and tracked ten new songs, live to 2" tape. The recordings showcase the diversity of their writing and musicianship, from hard-tackle thump to tender graceful melody – lightening-fast banjo to intricate guitar flat picking, plaintive fiddle, deep anchoring bass and clear tenor harmonies.
Fueled by life, family, history, travel and politics, the new self-titled LP is the band's most engaging record to date. Singer-songwriter-guitarist Sean Geil says of the new record, "This album is definitely more aggressive than past efforts. At our core we are still a traditionally rooted string band, but I'd say our punk rock roots are more visible on this album. And the addition of Joe Macheret on fiddle has added a new dynamic and allowed us to explore new territories as well as fill out the overall sound."
Out of the 10 compositions, nine are self-penned by the band. The one cover is a rousing version of the Woody Guthrie song "All You Fascists Are Bound To Lose," where singer-songwriter-banjo player Mike Oberst even wrote the following two additional verses to reflect these tumultuous times, "Here comes a big machine surrounding all your hate, force it to surrender now let's get this straight, you're bound to lose…" and "Race hatred cannot break us, better learn it quick, our children won't be sold your poison rhetoric, you're bound to lose!"
"Every song here is a story," Geil says. "Some tell of our own personal experiences, while others are more topical, paying tribute to where we're from or reflections on the state of our society."
The Tillers will be released worldwide on Vinyl, CD and Digital Platforms March 23rd via SofaBurn. Click here to pre-order the vinyl.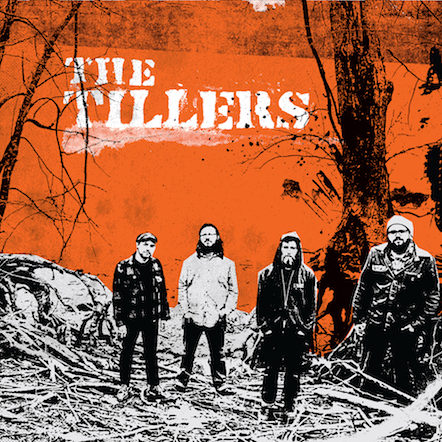 THE TILLERS TRACK LISTING:
1. The Weald & The Wild
2. Migrant's Lament
3. Like A Hole In My Head
4. The Old General Store Is Burning Down
5. Dear Mother
6. All You Fascists Are Bound To Lose
7. Riverboat Dishwashing Song
8. Revolution Row
9. Mona
10. Another Postcard
Read on:
In the beginning there were three of them – Mike Oberst on banjo, trading harmonies with Sean Geil on guitar, and carried along by Jason Soudrette and his big wooden bass. They busked for coins and burritos around Cincinnati, playing traditional songs; Woody Guthrie, southern blues laments, anonymous relics of Appalachian woods, churches, riverboats, railroads, prairies and coal mines. Six times they have received Cincinnati Entertainment Awards from CityBeat Magazine. The band caught wider attention nationally when they were featured by renowned news anchor Tom Brokaw in his documentary about the historic Route 50. They've played music festivals from coast to coast, toured Ireland and the UK, travelled with Pokey LaFarge and The Hackensaw Boys and shared a stage with countless icons like Doc Watson, Iris Dement, Jerry Douglas and Del McCoury.
In order to pursue other passions, Soundrette chose his own replacement and handed over the bass reins to Sean's brother, Aaron Geil and the band soon added Joe Macheret on fiddle.
Tragedy struck a few years later when founding bassist Jason Soudrette passed after a long fight with AML leukemia.
The band has continued on in Jason's name, launching new tours, writing new songs and raising new offspring.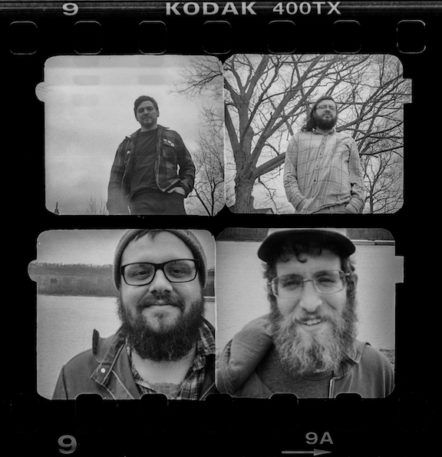 MORE INFO ON THE TILLERS:
http://the-tillers.com
https://www.facebook.com/thetillers
MORE INFO ON SOFABURN RECORDS:
http://www.sofaburn.com
MEDIA REQUESTS:
Tony Bonyata
Pavement PR
e: tony@pavementpr.com
https://pavementpr.com